There are literally hundreds of options when it comes to choosing a golf driver. They differ in size, color, brand, weight, and shape. Some drivers offer greater control whilst others promise extreme distance. Which is appropriate for a newbie golfer? There is no easy answer to this question. However, this comprehensive review of the best driver for beginners will help you narrow down your choices to ensure you purchase the right driver for your golf game.
Having the appropriate golf driver is a critical factor for a newbie golfer and can have a considerable impact on performance. The review covers the finest options aimed at beginners and explains precisely what to look out for in a golf driver.
10 Best Drivers for Beginners
TaylorMade M4 Driver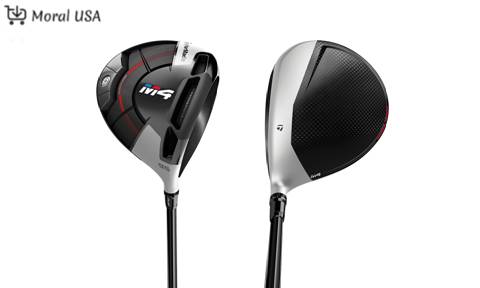 Whether you are a beginner golfer or not, you have probably heard of TaylorMade golf drivers. TaylorMade is argueably the biggest golf club manufacturer on the planet. As a newbie golfer, you will find the Taylormade M4 extremely beneficial. This is because it features innovations like Hammerhead Slot and Twist Face.
Key Features
 Adjustable Hosel
 Hammerhead Slot
 Twist Face
While the M4 is not the latest release from TaylorMade, it offers some fantastic benefits and attributes that makes it loved by many golfers. The TaylorMade M4 driver features a new face curve to help golfers with off-center hits.
As a beginner golfer, sometimes you will miss hitting the golf ball precisely on the middle of the golf club face. An off-center hit can result in a dramatic loss in distance.  The M4's Twist Face technology gives the face a curved angle, thus when an off-center hit occurs, the face helps to decrease side spin resulting in straighter, better-controlled shots.
Having some degree of adjustability is always a great feature to have with regard to golf drivers for beginner golfers. The M4 is fitted with what is referred to as a loft sleeve (this can be found at the hosel). This feature lets you select your loft within a couple of degrees.
The stock shaft fitted on the M4 driver is ideal for beginner golfers, even though it does not offer a range of shaft options. You can select from the senior flex, regular or stiff flex.
Pros
Adjustability
Pleasant High Launch
Very Forgiving
Cons
Very loud
Cost is on the high side
---
TaylorMade M6 Driver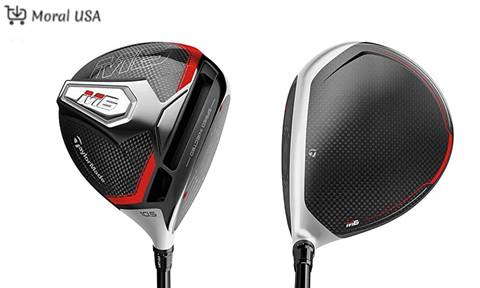 As you search for the best driver for beginners, you will find the TaylorMade M6 a fantastic option. With an impressive blend of distance and forgiveness, it will help you get the most distance out of your shots as well as keep the ball on the fairway.
Key Features
 Twist Face
 Speed Injected
 Aerodynamic Carbon Sole Design with Inertia Generator
 Hammerhead 2.0
TaylorMade utilized Twist Face technology in the making of this golf driver. What this means is that the face has a curvature that helps to decrease side spin whenever you fail to strike the ball on the sweet spot.
Aside from the Twist Face innovation, the driver offers movable weights. This feature will enable you dial in the clubhead's weight distribution to either advance a particular ball flight or trajectory. It is a proven fact that movable weights in golf drivers have a significant impact on launch and spin and by extension distance.
As a beginner golfer, one huge benefit you can derive from easy to move weights is that you can place them within a neutral position during practice and work on enhancing your swing. During actual play, you can move the weights to a better corrective position to help keep the ball within bounds.
The driver is a terrific option for a beginner due to its blend of forgiveness and the adjustability of weight placement and loft. The club will still be a great companion as your game improves and you have overcome some of the typical newbie swing blunders.
Pros
Fantastic Distance
Adjustable
Beneficial when off-center hits occurs
Cons
Pricey
Not much difference to the M4 driver as regards performance
---
TaylorMade Men's RBZ Black Driver
If you are a high handicap or beginner golfer, this driver can help you optimize distance without giving up too much forgiveness. Thanks to the driver's adjustable hosel, you can get your shots up in the air and within your preferred trajectory.
Key Features
 Adjustable hosel, which provides for a nice level of customization
 Best driver for beginners and high handicappers due its forgiving sweet spot
 Delivers tremendous contact while not being too heavy
Weight is shared out along the perimeter of the clubhead to boost accuracy, forgiveness and moment of inertia (MOI). The RBZ Black Driver features Speed Pocket technology, which enhances launch and ball speed leading to more carry as well as maximum speed.
The huge 460cc titanium head in addition to an adjustable loft sleeve provides for excellent launch and ball flight. The sweet spot envelops practically the entire face allowing for exceptional forgiveness.
Adjusting the loft is super simple. All that is needed is to lose the clubhead using the included tool and making the required adjustments. The driver gives you the option of three loft settings – 9, 10.5 and 12 degrees. Beginner and high handicap golfers typically have slower swing speeds. It is recommended that such players start off by setting the loft at 12 degrees.
With all these features, The TaylorMade RBZ Black offers several fantastic features that has earned it the admiration of many golfers.
Pros
Matte black finish that gives it a lustrous appearance
Big titanium head
Low spin/High launch
Inexpensive
Cons
Sweet Spot is somewhat smallish
---
Mazel Titanium Golf Drivers for Men
If you are new to the game of golf and is still trying to master the game, the Mazel Titanium golf driver is perhaps the best low-priced driver you can get.
Key Features
 Cup Face Design, which helps to boost ball speed as well as distance
 Super lightweight head, which reduces driver weight, offering faster swing speeds off the tee offer
 Speed Channel: This provides faster ball speeds across the face for amazing distance with forgiveness
 Large sweet spot
 Low center of gravity
Aside from being a very nice-looking driver, the Mazel Titanium golf driver for men can be used in official tournaments. Its solid titanium head gives it a lightweight and expressive expression. The driver's 460cc face provides sufficient sweet spot area.
The driver also features cup face technology, which helps to decrease the face thickness leading to increased ball speed across the face. This is especially important when mis-hits occur.
Pros
Highly recommended for beginner golfers
Very economical and cost effective
Cons
This driver really has no cons
---
Cobra Golf Men's F-Max Superlite Offset Driver
Cobra Golf is a company that is based in Carlsbad, California USA. The company is a renowned golf equipment manufacturer utilized by the world's finest golfers. Each Cobra golf driver employs advanced technology to produce some of the finest, lightweight as well as forgiving drivers, to make your golf game flow easily.
The Cobra Golf Men's 2019 F-Max Superlite Offset Driver is a fantastic option for beginner golfers who are struggling to strike the ball straight. It is a fantastic driver for fixing slice problems.
Key Features
 Lightweight design, which will help beginners and high handicap golfers produce additional swing speed.
 Hitting slices can be very frustrating, if this occurs consistently in your game, this driver can help fix that. Thanks to its offset clubface and large sweet spot.
 Back/heel weighting, which is a highly forgiving construction. It features an interior weight pad placed low, back, and heel ward. This enhances higher launch as well as ball flights
Squaring the clubface at impact is a skill that many newbie golfers and high handicappers typically find hard to develop. For this reason, several fantastic drivers have been produced to help rectify this pestering problem. The Cobra Golf Men's 2019 F-Max Superlite Offset driver is arguably the best driver for beginners that helps to solve this issue. This is thanks to its high-class assembly and lightweight feel.
Pros
Lightweight graphite shaft
Back-heel weighting and offset hosel
Titanium clubface in addition to good weight for great head speed
Cons
Relatively pricey
Shafts could be better quality
---
Cleveland Golf Men's Launcher HB Driver
This highly affordable driver from Cleveland helps to keep things a little simpler compared to other drivers on this list of best driver for beginners. Aside from being fun to use, it delivers performance equal to costlier models in the market.
Key Features
 Highly forgiving in addition to extraordinary feel that all newbie golfers will appreciate
 Large sweet spot, which provides massive hitting area that help fix off-center hits
 Lightweight driver that is highly cost-effective
 Unique flex-fins
 New launcher cup-face
Cleveland is another company that has a solid reputation of making some of the finest golf clubs in the world. The Cleveland Golf Men's Launcher HB has a 460cc titanium head, which has a pleasant rounded appearance from above. With this feature, it is obvious the driver is designed to launch your ball high.
The Flex-Fin innovation incorporated in its design ensures the face flexes more during impact to boost the ball speed. The weight of the driver is concentrated at the back of the sole beneath the CG logo. This helps to move the center of gravity as far back and low as possible.
As a beginner, the Cleveland Golf Men's Launcher HB Driver will provide you with a great balance and power on the tee.
Pros
Highly forgiving
Features back to fundamentals simplicity
Draw bias to get rid of the slice
Cons
Not very loud compared to other drivers
Does not offer adjustability
---
Cobra Golf Men's King F8 Driver
The F8 Driver from Cobra is the very first to be fitted with a CNC Milled face, and if you are not aware, a CNC milled face ensures the driver face is crafted to precise specifications for optimal performance. In addition, the Cobra 2018 Golf Men's King F8 is the best driver for boosting swing speed plus distance.
Key Features
 Precision Milled Face
 360 Aero-innovative Polymer Aero trips placed around the clubhead's perimeter, which helps increase club head speed
 Exceptionally light carbon fiber crown, which helps to produce increased forgiveness and higher trajectories
 F8 adjustable CG: This feature helps you adjust your distance as well as ball flight under variable conditions.
Cobra says the King F8 driver is the very first to have a CNC milled face, and due to this innovation, the F8's face is the hottest, most precise and thinnest the company has ever made.
Furthermore, the company has improved aerodynamic performance from every angle. Thanks to the 360 degrees Aero tips feature, the driver has aerodynamic trips on both the sole and crown. With enhanced aerodynamics, you get additional speed free of charge, and you lose nothing in return for the improved performance.
Carbon-fibre is currently the preferred material with regard to golf drivers. And the F8's crown is just five layers thick and exceptionally lightweight. These features help release inefficient weight that can be utilized in a better way. All these help enhance the driver's stability and forgiveness.
This multi-featured golf driver can produce various launch angles as well as shot shapes with little or no hassle. High handicappers and newbie golfers will find this tool useful as they try to improve their game.
Pros
Highly forgiving
Helps improve accuracy and distance
Cons
Not very visually appealing
---
Callaway Golf Epic Flash Driver
The Callaway Epic features a variety of stunning features, which places it among the hottest golf drivers available in the market today. It is a fantastic driver for beginners and high handicappers searching for adjustable features.
Key Features
 Adjustable rear weight that gives you complete control
 Astonishing forgiveness for straighter shots and drives
 Jailbreak Technology, which gives the golf ball more energy
 Incredible distance
The Callaway Epic employs many innovative technologies to produce a driver that helps golfers of any skill level and age to increase distance. This is the main feature that endears this driver to amateur golfers. Its massive sweet spot is a sanctuary for low-to-mid handicappers who enjoy unleashing their rage on the ball.
The driver's adjustable rear weight feature gives the player complete control over the club. When you need to promote or decrease a fade or draw, the Callaway Golf 2019 Epic Flash easily lets you modify the shot shape in addition to offering you a more direct method of striking the ball to any spec you desire.
As regards forgiveness on shots, which stray towards the hosel or toe, the Epic flash performs excellently in this area as well. The makers of this club incorporated lighter carbon fabric in the design of this tool. This feature allows the redistribution of weight along the clubhead for enhanced forgiveness when off-center hits occur.
The Epic Flash's jailbreak technology functions within the clubhead to even out as well as boost energy path of the golf ball leading to extra distance. The Jailbreak technology includes two inner bars that stiffen and evens out the sole and crown, giving the face greater impact load to boost faster ball speed. The jailbreak innovation is a major reason why the Epic Flash is loved by many golfers.
Pros
Has an amazing feel
Lovely design
Very durable
The driver provides greater ball speed compared to any other club in the market
Highly forgiving
Made of top quality materials
Cons
It is relatively expensive
No options for kinds of grips
---
Callaway Golf Rogue Driver
The drivers made by Callaway typically come with X-Face VFT architecture and Jailbreak Technology. Their design incorporates titanium bars shaped like an hourglass. These bars are lightweight but they help solidify the sole and crown. These feature help make the face of the Callaway Rogue able to withstand greater impact, thereby promoting ball speed as well as distance.
Furthermore, the Callaway Rogue driver is considerably lighter compared to others in the market. This is because Callaway employed what is referred to as the Triaxial Carbon Crown in its construction. The weight redistribution has helped ensure considerable increase in forgiveness and MOI.
Key Features
 Jailbreak technology, which plays significant role in increasing ball speed
 A user-friendly adjustable loft sleeve permits several modifications to the driver for custom fit
 Innovative Boeing Aero Package
 Greater Forgiveness and MOI made possible by the Triaxial Carbon Crown
 First-class shaft selection at various weights
The Callaway Golf 2018 Rogue Driver features all the innovative technologies (including X-Face VFT architecture and Jailbreak Technology) employed by Callaway in the making of their Rogue line of drivers. In addition, the driver is also quite lightweight, which means the club is quite easy to swing and very forgiving. Furthermore, The Rogue offers plenty of stability for each shot.
Best of all is that the driver offers a variety of shaft options. Since the choices are so wide-ranging, you will not have a hard time finding what is most appropriate for you. The weight options ranges from 40g to 70g, and each weight option offers a unique and distinctive feel.
If you are a struggling beginner aiming to significantly up your game, the Callaway Rogue will certainly help you achieve that.
Pros
Diverse shaft options
High forgiveness and Moment of Inertia
Lightweight, thanks to its Triaxial Carbon Crown
Highly stable shots
Remarkable ball speeds thanks to its Jailbreak technology
Cons
Cannot change center of gravity
Sliding weight feature is absent
---
Taylor Made M2 Men's Driver 460cc
TaylorMade designed this driver to allow club face expansion for increased forgiveness as well as externalized sound rib. High handicappers and beginners who desire greater forgiveness and impressive distance will enjoy using this club.
Key Features
 All-New multi-Material design, which reduces weight and repositions center of gravity low and back
 Improved Geocoustic Technology which allows club face expansion for enhanced externalized sound ribs and forgiveness
 Deeper, more dynamic speed pocket, which helps increase flexion plus forgiveness across the clubface
To control feel and sound whilst preserving performance, Taylormade employed a technology referred to as Geocoustic. Aside from helping with better weight distribution, the Geocoustic feature allowed TaylorMade to control the feel and sound of the club by stiffening the entire head. The resulting effect is a great feel with lots of velocity off the face.
The simplicity of this driver from TaylorMade is also worth mentioning. Apart from the fundamental adjustments, there are only a few combinations of settings to adjust. Getting the 2017 M2 driver in the air is pretty simple. Thanks to its low CG as well as weight positioned towards the back of the head.
The 2017 M2 driver is also quite effectivce as regards workability plus shot shaping. The club will certainly not shape your shots for you, however if you have mastered the art of shot shaping, then the driver will allow you do your thing with ease. The driver's ample sweet spot allows for extreme forgiveness. Thus, when you fail to strike the very center of the face, you will get no punishment. The golf club also comes with a headcover.
On the whole, this is a superb driver for beginner golfers. It is highly forgiving and will let you generate an impressive launch speed plus launch angle.
Pros
Good variety of lofts, and allows for tweaking in the hosel during fitting
Fantastic sound and feel made possible by the extraordinary Geocoustic technology
A modern driver constructed with state of the art technology
---
Concluding Tips:
Factors to Consider You Should Take into Account :
Head Shape Is Vital
There are various designs of drivers. Some come with round club heads while others have square club heads. When searching for the best driver for beginners, it is vital you select one you can swing with ease. Most beginner golfers find round drivers more comfortable to use. This is because such drivers are less cluncky are less likely to have turf obstruction prior to impact. Furthermore, round drivers will help you better improve your game particularly with regard to your swing speed.
Material
Golf heads are made from a wide variety of materials. Some of these materials include titanium, zinc, aluminum and stainless steel. The material used in the making of the shaft and head plays a part in the overall functioning of the driver.
Heads made of titanium are pricier however most beginners find them to be most suitable in terms of performance. If you are operating on a tight budget, you can opt for the ones produced from stainless steel, as they are the most budget-friendly.
Shaft Length
The shaft length is another important consideration when in the market for the finest golf drivers for beginners. Of course, it goes without saying that the driver you choose should be well-suited for your height.
In actual fact, if your drivers are too long or too short, you should expect to spend a great deal of time in the water hazards, bunkers and rough. When selecting the best driver for your golf game, it is also vital you take into account your arm length. The good news is that the more recent designs of golf drivers come with longer shafts and are lighter compared to the older designs.
Loft
High loft drivers are best for beginner golfers. This is because drivers with high lofts say between 10 and 12 perform better in terms of helping you avoid side spins. This means such drivers help novice golfers get the golf ball high.
Head Design
Another critical consideration when selecting the best driver is the club head design. A key consideration here is the golf club head size which can attain the max of 460 cc with regad to golf regulations. It is recommended that newbie golfers go for the maximum; however, sizes close to the maximum (such as 450 cc and 440 cc) also work well. What you should know is that bigger head sizes offer bigger sweet spots.
Cost of the Driver
Price is another key consideration when looking for the best driver for beginners. Nevertheless, bear in mind that as a newbie golfer, you will need to practice a lot and make lots of blunders before you finally master the game. This is why it is recommended you first select a reasonably priced driver till you develop your swing and understand the best way to control the club.
Your ultimate goal should be to start using those professional and pricey golf drivers available in the market, however that you should happen only after you have considerably improved your game.