Let's face it, technology is a blessing in many ways. It allows us to stay connected in ways that was never possible a few decades ago. It gives us access to mountains of information with a click or a quick swipe. It has also become a vital means of self-expression. Users can show their artistic side, share personal news, comment on the news of the day. Technology has made it possible for people to do whatever they feel like doing, whether they are at home or out and about. Unfortunately, despite the numerous positives that have emerged from the technology boom, there have been a few negatives.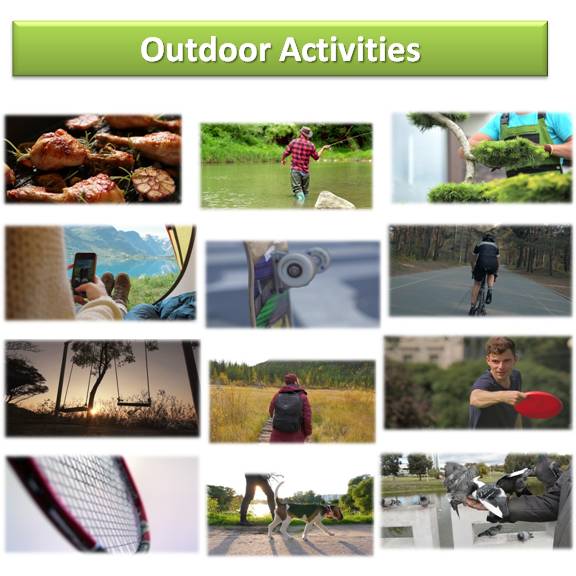 It is not an overstatement to say that we have become dependent on our smartphones and other devices. While many people browse various websites and look for the latest news, the biggest culprit for overuse of smart devices is probably social media. A near endless torrent of updates from family, friends, celebrities and influencers has created an information overload and we just can't seem to get enough.
Some people have developed an addiction to using their smartphones and computers. While these are extreme cases, we can all agree that most people spend too much time looking at screens, and not enough time outdoors. There are a wide range of outdoor activities you can use to take a break from technology. Some outdoors activities do not require expertise. Some outdoor activities to try that will get you out of the house are listed below.
The Ultimate List of Top Outdoor Activities
Barbecuing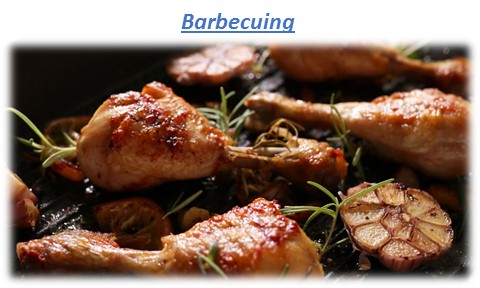 This activity is often associated with the summer months, but many people do it year-round. Some people might dismiss this idea, thinking that they can't afford a grill. However, there are many affordable grills that perform just as well as larger, more expensive grills. Even better, there are small, tabletop grills that provide plenty of heat, so you can do your cooking indoors. Of course, grilling outdoors has its own advantages. There is more space for cooking and for having a few friends over. Cooking on a grill is not much different from using a stove, except it is more fun, and according to many, the food is much tastier. If you are an inexperienced griller, there are a few basics to cover such as the right temperature and cooking times. Luckily, this time of information is available on the user's manual or online.
Related Links:
Fishing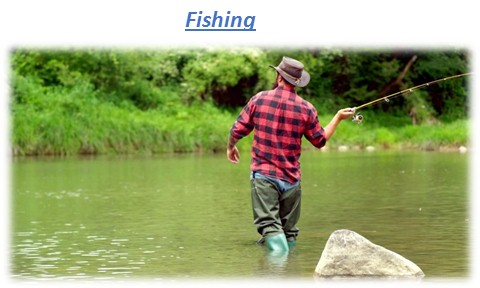 In any list of outdoor activities, fishing is generally mentioned, and for good reason. This activity is both relaxing and enjoyable. The overlay that is required to go fishing can be done with a small budget. All that is needed is a fishing rod, bait and lures. The techniques and equipment may vary depending on where you fish, and the type of fish you are trying to catch. Your local bait and tackle shop can also offer helpful advice to help you get the most out of this fun activity. Best of all, fishing is a great family activity. This is one of those outdoor activities for adults that do not require a lot of instruction, but some basic research can't hurt. It is also a good idea to learn about laws regarding this activity in your area.
Gardening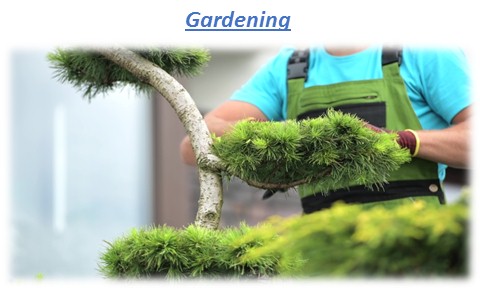 This is one of the popular outdoor activities for kids and adults of all ages. It does not take a lot of money, it gives you plenty of time in the sunshine, and it is easy to learn; what's not to love? How much you spend will depend on the space you have, the type of garden you want such as vegetables or flowers. You can use flowers and plants to beautify your yard, or plant vegetables to help your family eat healthier.
Some questions you will need to ask yourself are: How much preparation will the site need? Will there be a lot of weeds to clear? Will there be rocks to move? This is a good way to get the whole family involved, which is one of the benefits of outdoor activities. For a simple gardening project, consider basic landscaping for your property, and move on from there.
Camping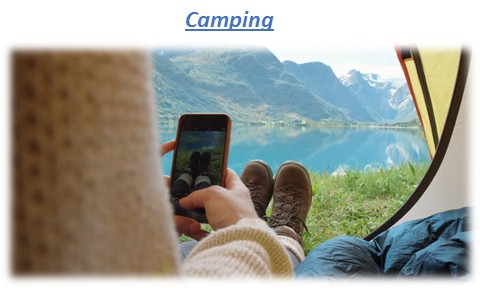 Few outdoor activities are as instantly appealing as going camping. Being in the great outdoors is fun in itself, but camping allows you to incorporate other outdoor activities like swimming, grilling, fishing and hiking. Camping is a great way to enjoy the outdoors while providing a great opportunity for bonding with family and to take a break from the digital life. Basic equipment includes a tent, insect repellent, matches, flashlight and a sleeping bag. A portable grill can come in handy, or you can bring canned foods and snacks if you prefer to avoid cooking. If it is not convenient to head to a camp ground, you can set up the tent in your backyard. Camping in your backyard allows you to enjoy sleeping outdoors with the peace of mind knowing that you are not far from home.
Skateboarding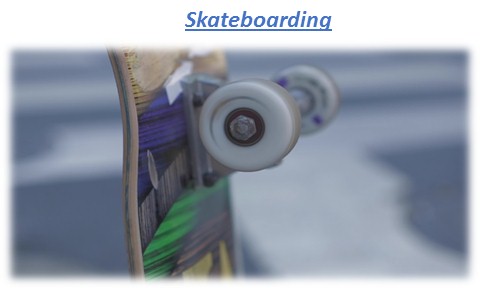 Skateboarding does not mean doing the flips and tricks that are common in this activity today. If you can balance on a skateboard, you can quickly pick up the basics. The two main techniques you need to master are turning and stopping. If you enjoyed skateboarding as a kid, you will be surprised at how quickly it comes back to you. Make sure you have a clear, open space, and don't focus on speed. Most importantly, make sure you have your safety gear if you want to enjoy this outdoor activity. Headgear and pads for elbows and knees will prevent injury when you take a spill.
Biking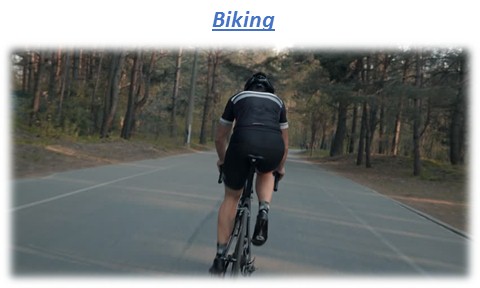 Many adults will probably admit to not being on a bike since childhood. It is time to get back on your bike as riding is one of the best outdoor activities for adults and kids and it is also a lot of fun. Simply put, biking takes you places. Whether this is around your neighborhood or on a nature trail. You can even consider biking for your daily commute to work depending on the distance and the neighborhood. Bikes vary in price and quality, so take some time researching to find the right one for you. When you think about the benefits of outdoor activities, this one lets you get plenty of fresh air and sunshine, plus it is an easy way to get some regular exercise.
Related Links:
Rope swing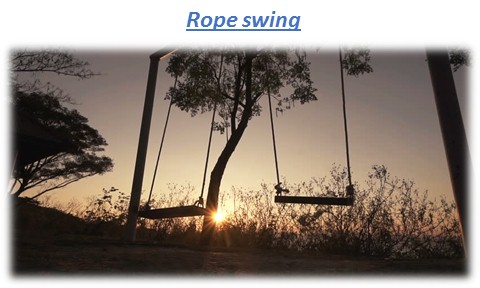 Making the swing can be a project for the entire family, after which they can have fun using it. The first step should be to look at the different types and decide which one you want to make. Hanging a tire from the rope is one option, but most people prefer the swing to have a seat. Choose a tree branch that is strong enough to support the weight of anyone who will use the swing. Make sure to choose a space where anyone can swing freely, and choose a strong rope. If you are making a swing with a seat, you will need a few tools and a bit of patience. If you have never made one before, get some guidance to make sure it is done right. One of the most important points you will come across is tying a proper knot to keep the seat secure.
Frisbee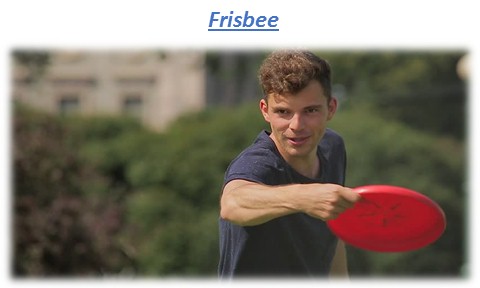 Enjoyable outdoor activities for kids and adults do not get any simpler or cheaper than throwing the Frisbee around. This is a time honored activity that you will see on any visit to the beach or park. In fact, it is so popular that you will have no trouble getting strangers to join you. It is a good way to get moving, and Frisbees are cheap.
Take a walking tour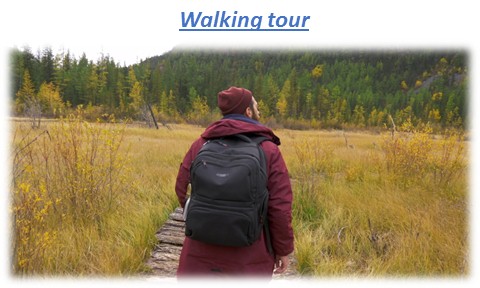 Walking is known to be a healthy activity and most people do not do enough of it. Instead of just talking a walk, go on a walking tour to make it more enjoyable or to learn something new. A walking tour combines this healthy activity with a learning experience. You can do this in your own town or when you go on vacation. This is a good way to learn about the history of buildings and landmarks in your area or around the country.
Related Links:
Badminton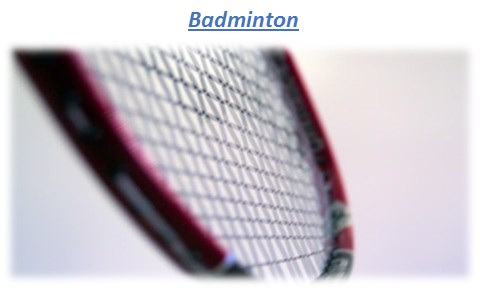 This is another activity that is enjoyable and also helps to promote good health. It might take a little while to get into the swing of things, but badminton is not as challenging as tennis for example. You don't even need a court to enjoy badminton. Any open space will do, and if you don't have a net, you can use a rope or you can simply knock the shuttlecock back and forth. Even if you don't become skilled at this sport, you will still have fun plus get some exercise.
Walk your dog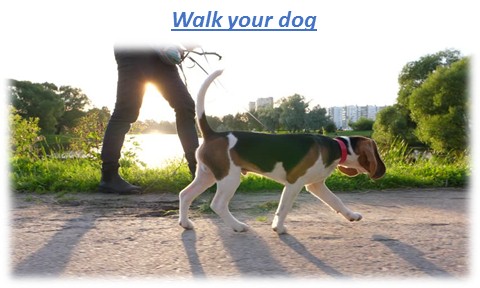 Since dogs are such great companions, they can make any walk more interesting. At times you may have to let the dog lead for a bit as sights and smells can be a distraction. What many people enjoy about taking their dog on a trail or to the park is the changing pace of the walk. At times, your pet might not be content with a leisurely pace, but this is a chance for you to get some exercise. If you do not have a dog, you can offer to walk the pet of a friend or family member.
Surfing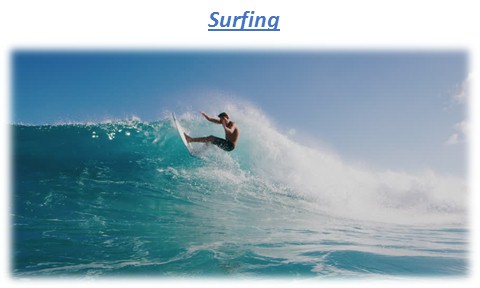 If you are looking for an outdoor activity that is more on the adventurous side, this could be the one for you. Most people who see surfers riding the waves dream about doing the same thing. Keep in mind that this activity requires that you get a few lessons before starting. An instructor will be able to help you find a suitable spot for someone new to this activity. Surfing is not only enjoyable; it can become part of your regular exercise regimen. If you can't afford to buy a surfboard, they can be rented at many popular surfing spots.
Photography
This a great outdoor activity for students, but many professionals and amateurs can benefit from this as well. One of the main advantages is that you will never run out of possible subjects. You can choose attractive buildings, wildlife, rock formations and various types of plant life. There are many expensive cameras generally used by professionals, but it is easy to find cheaper types that capture quality images. Of course, you also have the option of using your smartphone as long as you can resist the urge to check for social media updates.
Bird watching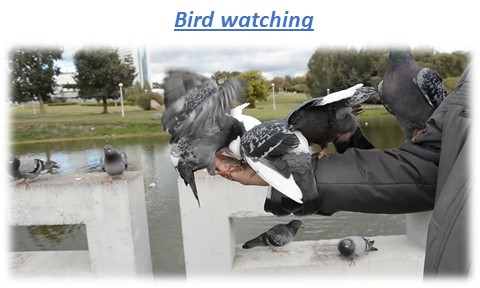 This is another popular option that often shows up on any list of outdoor activities. What makes it especially easy is that it is something most people are constantly doing when outdoors. While you can do this without any equipment, it is a good idea to get a pair of binoculars. A bird guide will help in improving your knowledge and make this activity more enjoyable. Joining a bird watching group is also worth exploring as mean becoming part of a community of people with similar interests.
Golfing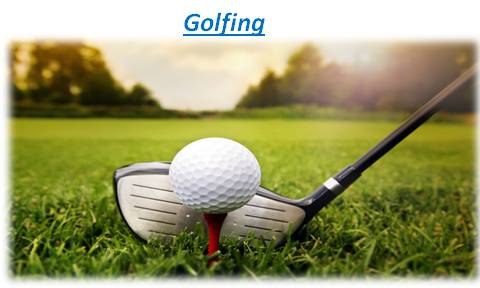 This activity is more physically demanding than most people realize. Do not buy equipment until you are sure that you want to stick with it. Start on a practice range to get a feel for the game before heading out to the course. You don't have to pay a professional for lessons if you know someone who plays and who is willing to help you. If you visit a course or golf club, be aware of the etiquette that is expected of golfers. As long as you take the time to learn the basics and remain patient, you will continue to enjoy the game as your stroke improves. What makes golfing fun is that it combines physical activity with beautiful scenery.
Running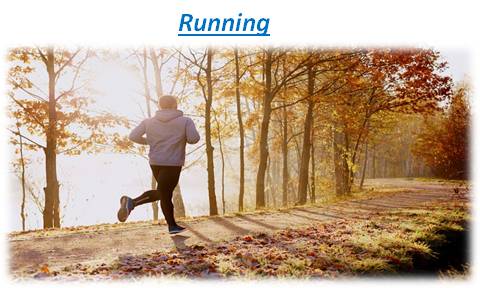 This has been a popular outdoor activity for years, and is considered essential for cardiovascular health. Running may not be suitable for everyone, since it elevates the heart rate and forces you to breathe more. It can also be hard on the joints, especially ankles and feet. Therefore, people with possible heart or respiratory conditions should consult their doctor before they start running regularly.
Many people like to run on jogging trails as it puts them closer to nature and gives them a chance to take in the scenery. Running around your neighborhood is also a great option as it is a familiar setting. It can help you to keep in touch with neighbors. Running in your community might also encourage others to join you, so before long you could have your own running group.
Hiking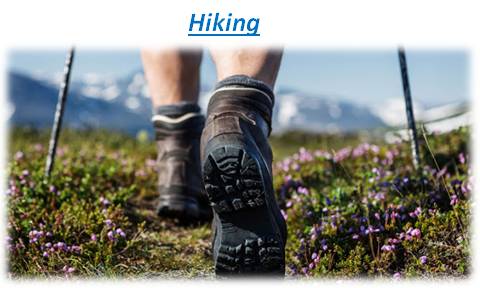 This is such a loved activity that there are hiking trails in many areas. One of the main advantages is that you can do it at your own pace as you enjoy nature ad it comes with many health benefits. People who go on hikes generally walk for long periods, making it a good form of exercise. If you are familiar with the area, you can set your own trail. Hiking can also be a good way to go exploring and commune with nature. Choose a trail with relatively even terrain. Even at a moderate speed there is a risk of falls or the possibility of twisting an ankle. Anyone new to this activity should start with short walks and then continue to lengthen the time as they become more experienced. Find out whether there are designated trails or footpaths in your area that you can use.
Visit a Zoo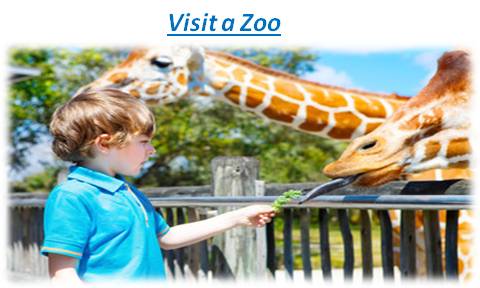 With more than 2,000 zoos in America alone, you should have little difficulty finding one near to your home. In some cases, it can take a few hours to walk the entire zoo, so stop take rest stops if necessary. A zoo visit can be fun for the whole family, and it is a good opportunity for children to learn more about animals and their habitats. Children may enjoy visiting during feeding time. Some zoos will sometimes advertise special events such as new exhibits or the birth of an animal.
Most or all of them have an online presence, so you can learn about what they have to offer before you visit. Check the admission prices and find out whether there are parking fees.
Star Gazing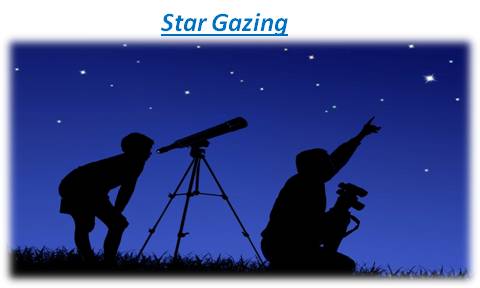 If you want an activity that is free, enjoyable and educational, stargazing is an excellent option. A good way to start is to learn as much as you can about the constellations. Then you and your family can have fun trying to pick them out. Stargazing can also be a fun and romantic activity for couples. Bring some food and turn this activity into a late night picnic. Getting a group of people together and having a stargazing party in your backyard is a good idea. If you own a telescope, this will add another element to your stargazing activity.
Canoeing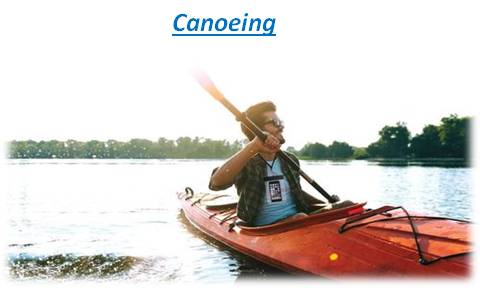 Even people with little experience on the water can enjoy this activity. This is one of those activities that can be learned fairly quickly. If your plan is to buy a canoe, be aware that there are different sizes and types. Some are designed specifically for handling rapids, while others are made for casual paddling. Multi-purpose canoes are also available. If you want to take photographs, go fishing or do some bird watching, you will need a canoe that is stable and easy to maneuver. Generally speaking, wider canoes are more stable, so these are better for beginners. The length and depth are other factors to consider. Canoes are available for rental at many parks. You may also be provided with a map to show you the most interesting spots whether you rent for a day or a half-day.
Slip 'n' Slide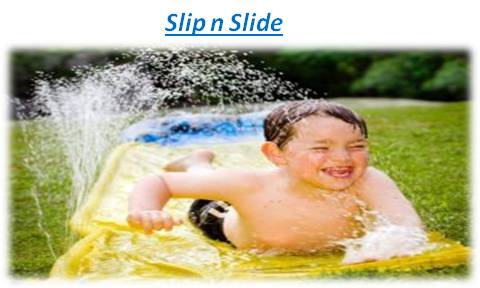 This piece of Americana has brought joy to people of all ages for decades. It is a simple device that is easy to use. Some people even make their own with a tarp, a hose and some in cases, a small amount of soap can be used. This is a great cooling down activity on hot summer days. Set up a slip 'n' slide in your backyard for an all-day barbeque. Be sure to use a smooth tarp or polyethylene plastic sheeting for an easy glide.
There are a few points to keep in mind when engaging in this activity. There must be a continuous flow of water on the Slip 'n' Slide, but the surrounding area should be dry. It can be tempting to set up on a steep slope but this can be dangerous, so use a flat surface or a mild slope to slide safely.
Paddle Boarding
This is a relatively simple activity, but it should not be taken for granted. You have to stand on a board as it floats on the water while using an oar to move forward. Good balance is essential. The paddling can become tiring after a while. This shows that this activity might not be for everyone, but if you get the hang of it, quickly, paddle boarding can be quite enjoyable. If standing is a challenge, you can also try kneeling on the board.
It is wider than a surfboard, so it is not difficult to keep it stable. You can paddle board on the ocean or a slow moving river. Beginners should stick to calm waters until they gain more experience. This activity is not only fun, it is a good way to get some exercise. You can even add a competitive element to your paddle boarding.
Swimming
This is a great activity whether you are doing it alone or with friends. If you do not have your own pool, your local public pool is a good option. Many people prefer to do their swimming in natural bodies of water. Most people find a natural setting invigorating, so a beach or river is a great option. Swimming has cardiovascular and muscle toning benefits, and it is easy on the joints. If you are not a good swimmer, take some lessons. It is a good idea to have company in case you get into difficulty, especially if swimming in natural areas where there are no lifeguards.
Water Park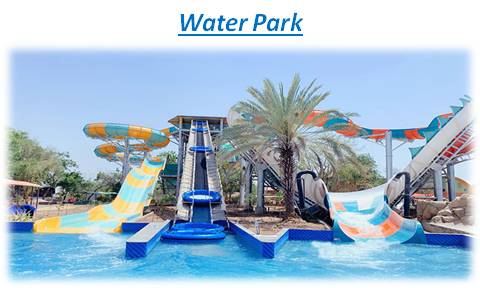 Water parks have become standard summer fare in many areas and they often many are billed as tourist attractions. Thousands of people flock to these venues in the summer. It is generally a good idea to visit on weekdays when the crowds tend to be smaller. Weekends and holidays draw more visitors. There are also indoor and outdoor water parks. Aside from swimsuits, other items you should bring include sunscreen, plastic shoes or flip-flops and swim diapers for infants. A hat and sunglasses are needed on sunny days. Getting to the park before it opens will help in beating the crowds. Another option is going to the park in the late afternoon. By that time, most people will be leaving, and some parks even lower the rates in the evenings. When visiting a water park, you can bring your own food and drink.
Picnicking

A picnic is a casual dining experience, but it usually requires some planning. You will need the ideal spot, and you will have to decide what type of food to carry. Choosing the wrong spot can have a disastrous effect on your plans. Ideal locations include the beach and your local park, even your backyard. The picnic menu and the number of people attending will help determine the where and quantity of food needed. Setting up a picnic near rivers or streams is popular so the plans can include activities like fishing and swimming. Some foods can be tricky to transport and store, such as ice cream and puddings, so plan properly. For a sunny day, bring along sunglasses and sunscreen. Since you will be outdoors, insect repellant may also be needed.
Rock Climbing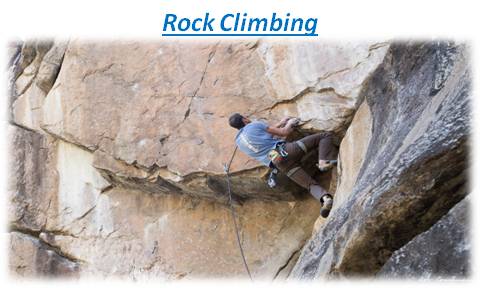 This activity is for the more adventurous types. This can be a challenging activity. Anyone new to rock climbing should take some lessons beforehand to understand the techniques and the equipment involved. One option is to choose indoor rock climbing, as this is less dangerous than doing it outdoors. Indoor climbing is a good way to grasp the basics before venturing outside. The first thing to note is that you should be reasonably fit to engage in this activity. It requires strength and flexibility, in addition to the right type of gear and footwear. Rock climbing with a partner, especially one with more experience can help you to get more from the activity. Get guidance on all necessary safety measures, and always keep them in mind when climbing.
Snow Skiing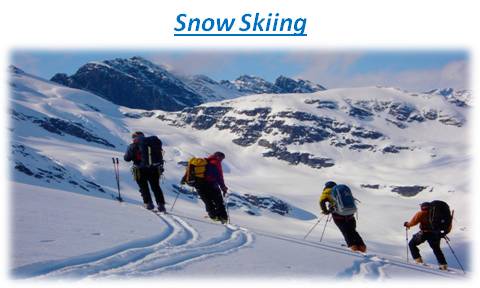 Even beginners can get a lot of enjoyment from this activity. First timers should choose gentle slopes so it is easy for them to steer and stop when necessary. The proper gear is also essential, so make sure you have boots and skis that are in good condition, and warm clothing. Skis and boots can be rented in many areas, so you don't have to invest in expensive equipment and then later decide that snow skiing is not right for you.
Backyard Games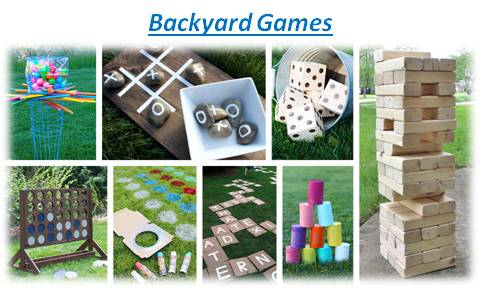 This opens up a wide range of options for anyone who wants to try some new activities. Many of these games can be set up with a small budget, or you can use items you already have at home. There are the simple options like tug-of-war, tag, hide-and-seek and sack races. You can also build a small obstacle course with tires, Hula Hoops and ropes.
The cornhole game is another popular option. You need a few beanbags and a flat board with a hole that is six inches in diameter. Other popular options include giant Connect Four, Giant Pong using buckets, horseshoe throwing and mini golf. Anything you choose should be easy to set up and dismantle. If you have enough backyard space, you can set up a number of games for hours of fun.
Trail Running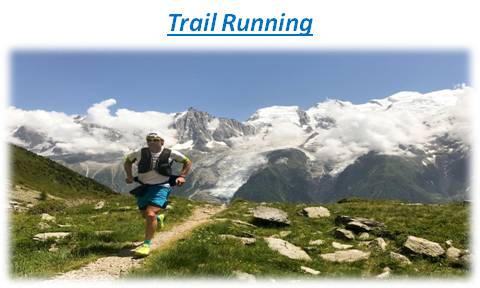 Many people are drawn to trail running because it is more challenging than traditional jogging. Trails provide uneven terrain that keeps the workout changing, so it never becomes mundane. Part of the appeal of this activity is that it keeps runners close to nature. The fresh air and the scenery have an energizing effect. Instead of getting a regular pair of running shoes, choose shoes specifically designed for trail running. Other things you will need are water bottles, sunscreen and sunglasses. You may need also need a hat sun protection. Some runner prefer to wear gaiters to protect their legs from thorns and branches. Insect repellant and ivy block may be needed in some areas.
Street Hockey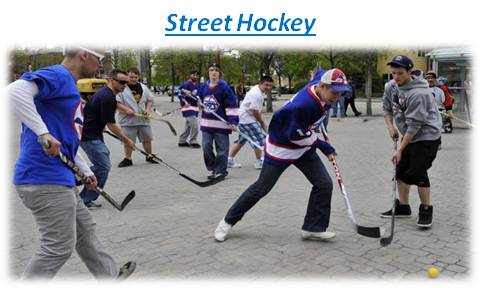 One advantage of this outdoor activity is that it can bring together people from all over the neighborhood. It is easy to find a suitable spot for the game. Street hockey can be played on a basketball court, in a driveway, or if possible, you can block off a section of the street. The main equipment needed are hockey sticks and a ball. Most people do not need safety gear as these games are generally friendly competition. This game is played in regular running shoes, but you can opt for roller skates to boost the pace and make things more exciting.

Part of the fun of archery for first timers is learning the basics. Many sporting goods stores carry all the equipment you will need. There are also centers that provide equipment and a practicing range. If you take the right safety precautions, you might be able to set up an archery range in your backyard. Since there are different types of bows, you should do some research to decide which is the best type for you.
Watch the Sunset and Sunrise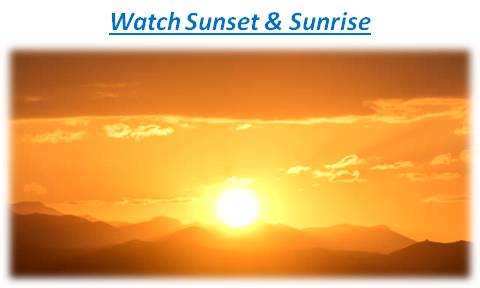 This activity makes it possible to enjoy one of life's simplest pleasures without any effort. Greeting the sun as it comes up is an easy way to start your day on a positive note. Sunsets are usually spectacular displays of color and no two are ever alike. This is something to look forward to at the end of the day. To be even more creative, you can have an all day party in your backyard that starts with the sunrise and ends with the sunset.
Kayaking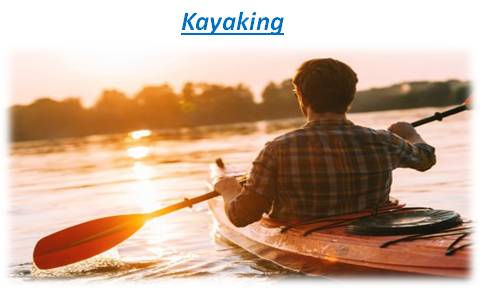 This is a good choice for anyone who enjoys being out on the water. It can take some time to master the kayak, but once you do, you can have hours of fun while getting some exercise. You can kayak in the ocean, but if you are new to this activity, lakes and slow moving rivers are the ideal choice. For your first time, choose a windless day, and find a gentle slope to launch off. Some parks offer special tours where you can rent a kayak, and move at a leisurely place while taking in the scenery. You also have the option of signing up for kayaking classes to build your confidence on the water.
Slacklining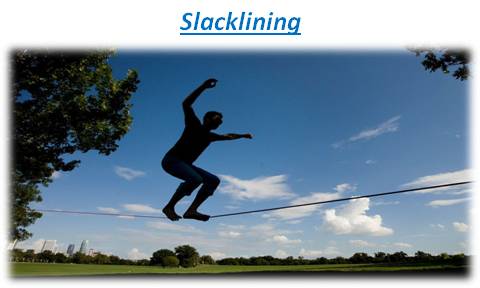 Most people tried balancing on narrow surface as children, and with slacklining you can relive those moments. The only things you will need are a rope and two firm anchors, which can be posts or trees. The rope must be a few feet above the ground, and the goal is to walk from one end to the other. Part of the fun of this activity is that it will take a while to make it all the way to the end. For safety, start with the rope close to the ground.
Geocaching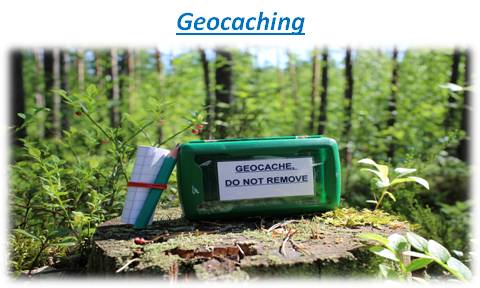 If you enjoy scavenger hunts or treasure hunts, this will be an activity worth trying. Since most people already have a smartphone or a GPS device, it is easy to get involved. Players must use the geocaching app to find specific locations and collect the items left for them in containers called caches. Each player must collect their item, and then leave something for the next player to find. Since it was first introduced, this game has become so popular that it now has millions of players worldwide. There is a website dedicated to this activity that you can join, and download the free app. You can also get together with friends to set up your own geocaching game.
Motorcycling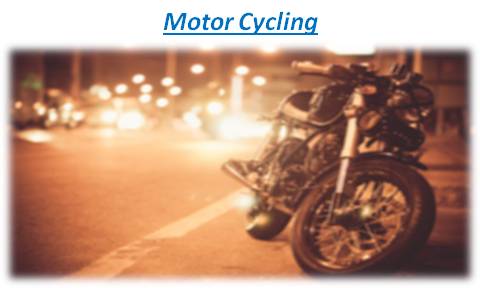 While this activity is fun, it is not for everyone. It is much more challenging than biking, and it can take a while to learn to ride a motorbike. You must first understand all the risks, and obtain the necessary safety equipment. A helmet, elbow pads, shin and knee guards and body armor are essential for protection if you fall off the motorcycle. If you have never ridden a motorcycle, find a training facility and get some lessons before going on the road. There are motorcycle clubs that engage in recreational riding, so consider joining one. Familiarize yourself with the rules for operating these vehicles, and avoid riding in bad weather. If you buy a motorcycle, ensure that it is properly maintained. Some riders transport their motorcycles to remote areas without heavy traffic when they want to enjoy some riding fun. Another option is getting a motorcycle for off-roading. There are a number of trails in various states for this activity.
Many outdoor activities will be easy on your budget, and they are a great way to use your time. You can do these things with family and friends, or use them as opportunities to meet new people. Reconnecting with the outdoors is healthy for both body and mind. The more you immerse yourselves in the digital world, the harder it is to appreciate what nature has to offer. Make it a point to consider some of the activities listed above and decide which ones are most appealing to you. While a connection to digital information is important for professional and personal reasons, it is also important to disconnect occasionally. These activities can help to build family togetherness, and help parents find additional ways to keep their kids occupied when school is out.