Why Are Rothy's So Expensive?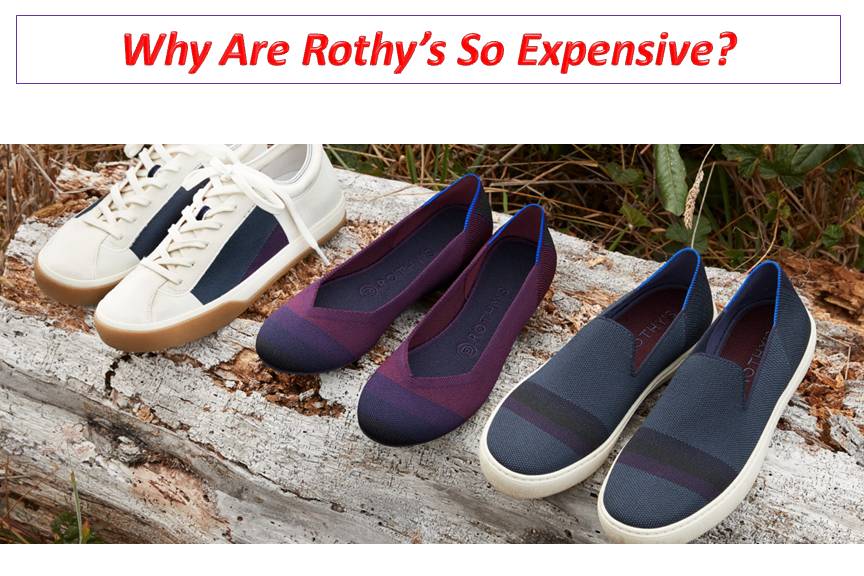 So you recently learned about Rothy's and want to find out if they are worth the price tag. After all, no one likes to waste their hard-earned funds on expensive items that offer little value for money. Rothy's is without a doubt a functional and comfy shoe. The brand is appropriate for people who esteem fashion and elegance. And, if you wish to purchase a pair, you will have to dig deep into your pocket. Keep reading to find out if a pair of Rothy's shoes are worth it.
See also: Best Shoes for Office Work Ladies
Rothy's Review: Are They Worth the Cost?
Quick Facts about the Brand
Rothy's is renowned for its stylish and comfy flats for women. However, the firm has since diversified to men's shoes in addition to handbags and sneakers since the year 2020
All Rothy's shoes are made using sustainable materials including single-use plastic water bottles
Rothy's come with detachable insoles and is machine washable
Rothy's offers 6 styles for women which include The Flat, The Mary Jane, The Point, The Sneaker, The Loafer, and The Chelsea.
What are Rothy's Made of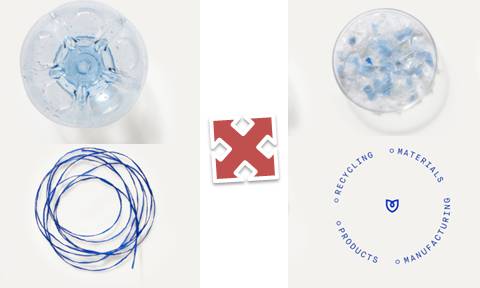 What Makes Rothy's Pricey?
Rothy's is high-priced but once you try out a pair, you would agree that it is worth every penny. The shoes promise comfort, elegance, and sustainability. Below are 5 reasons that make this footwear brand worth the hype and cost.
Comfortable and Breathable: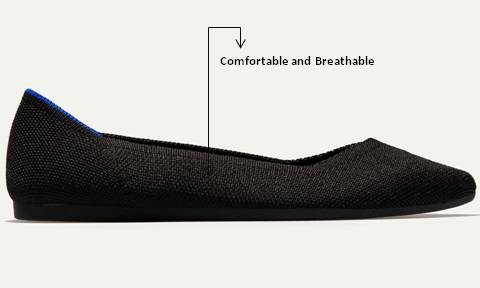 Once you slide your feet into a pair of Rothy's flats, you will immediately notice how comfortable they are. These shoes are extremely comfortable straight from the box and no breaking-in is required. Rothy's are not made from leather so they offer a high degree of breathability. You can wear these on hot summer days and your feet will not feel overly hot.
Rothy's website says that The Flat styles are true to size fitting. So, you may want to buy your typical size when ordering one online. The Point styles run a little small, so the company recommends that you size up a half size. If you are wide-footed, you should size up a half size because your usual size will feel somewhat tight.
Durable: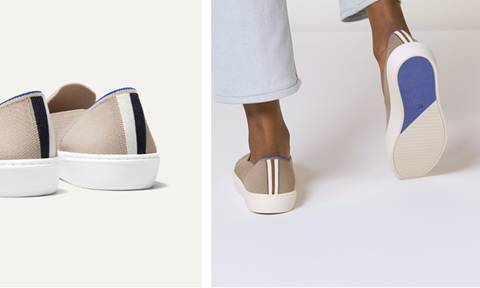 Rothy's does not disappoint concerning durability. They are constructed to require little maintenance. Since they are made from woven plastic, you can wear them anywhere and do anything in these shoes. Some customers report that their pair of Rothy's flats continued to maintain their shape and fit even after six weeks of uninterrupted wearing.
On average, a pair of Rothy's will last you two years or more no matter how you use the shoes. If you wear the shoes in very hot weather, you may experience a bit of feet sweating, which is a natural occurrence.
See also: How Often Should You Replace Work Shoes?
Sustainable: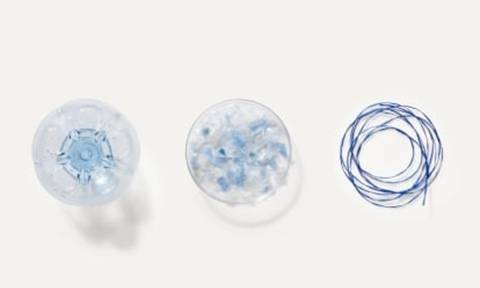 Another thing that Rothy's does have going for it is that offerings from the brand are sustainable. Unlike other shoe manufacturers, Rothy's are constructed with used plastic water bottles that were gathered and 'material recycle' processed. The Strobel board of the footwear comprises 100% renewable foam constructed from algae feedstocks.
Rothy's insoles are crafted using plant-based oil plus 30% recycled rubber. Their outsoles are engineered using 35% eco-friendly materials. All these prove that the brand is an environmentally responsible entity.
Machine Washable: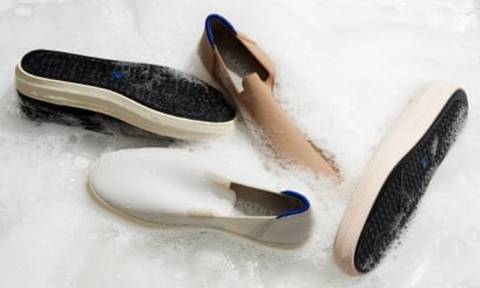 Another unique thing about Rothy's is that they are machine washable. Some tennis shoes and sneakers from many brands are indeed machine washable. This is not so for many dress shoes like flats from other brands. Whenever you begin to notice a distasteful smell from your Rothy's you can easily get them clean by tossing them in the washer. The caveat here is that you have to use cold water to wash the shoes to prevent them from shrinking. After washing, leave the shoes under a shaded area to air dry.
See also: Can You Put Sneakers In the Dryer?
Lightweight: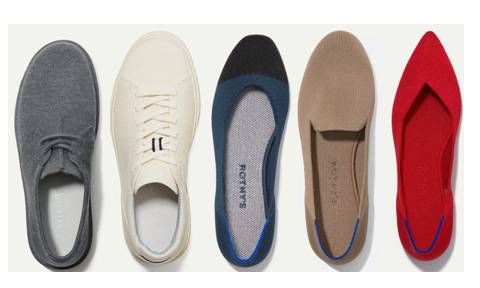 Rothy's shoes have a lightweight build that many users have raved about. The woven plastic used in their construction weighs practically next to nothing. Rothy's flats feature a thin sole crafted using a highly flexible rubber material. This is why when you slip on a pair of Rothy's, it feels like you are wearing great-fitting slippers.
Rothy's Sizing and Review | One Year Later [Video Tutorial]
Conclusion: Why Are Rothy's so Expensive?
Now you know why Rothy's are high-priced shoes. They are very comfortable, durable, lightweight, and machine washable. Also, they are made using recycled plastic as well as sustainable materials. So, even though they are expensive, we hope you will agree that they are worth the expense.