Best Place to Buy Work Boots – Brands You Trust!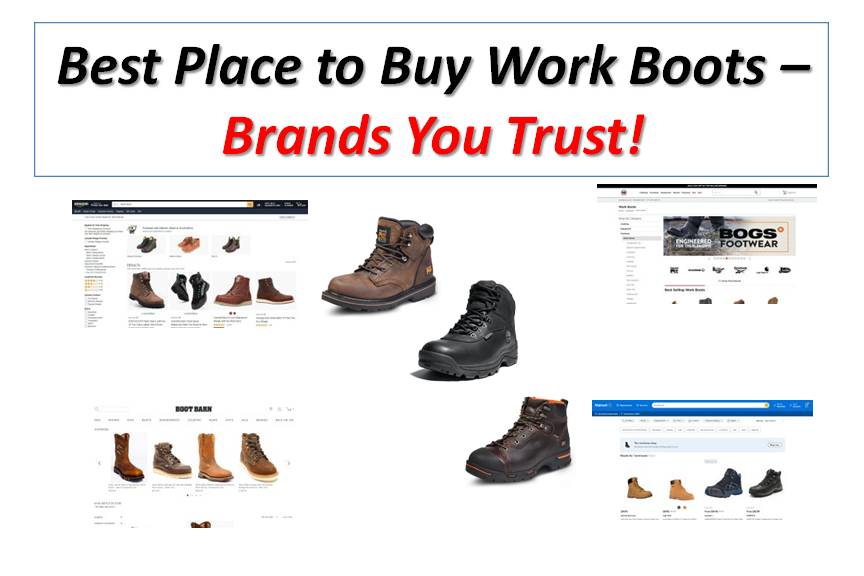 Finding the ideal pair of workwear shoes can be a tricky undertaking when there are lots of options in the market. The problem becomes multifarious when your work boots have to fulfill several highly specific prerequisites such as a composite toe or a breathable liner. Buying shoes online has become the in-thing. You can order work boots that will be brought to your doorstep in a few days, all from the comfort of your home.
While several online stores sell work boots, you need a secure shopping platform that makes it convenient and easy to buy the shoes you require. Here are our top options for the best places to buy work boots online.
See also: Steel Toe Vs Composite Toe
The Best Place To Buy Work Boots
Amazon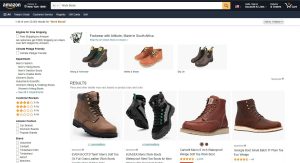 Amazon is generally a dependable platform to buy practically anything, and work boots are not an exception. Amazon is without a doubt the best platform to buy workwear shoes online, and for good reason. The giant online retailer offers a broad range of work boots to suit the requirements of any hardworking individual. Therefore, whether you are looking for waterproof work boots, logger work boots, or construction work boots, you will find them on Amazon. And, these boots are available in both women's and men's sizes.
Another reason why several individuals from around the globe choose Amazon is that the company focuses on delivering fantastic customer service. They offer free shipping on certain products to prime members. For non-prime members, shipping rates differ based on the customer's location and purchase. The e-commerce site is very simple to use and highly organized. And, most Amazon products including work boots sell at highly competitive prices.
Pros
Offer cheaper prices compared to other stores
You can buy work boots straight from a certified dealer rather than from a 3rd party
Return policy is generally free within 30 days following delivery
Easy to use website
Great customer service
Cons
Sometimes boots arrive damaged
No coupons offered
Some scammers sell fake products including work boots on Amazon. You can deal with this by buying only from sellers who have excellent reviews and high ratings
See also: Shoe Size Vs Boot Size
---
Workboots.com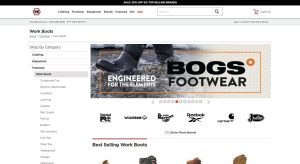 This online retailer focuses mainly on work gear and boots. The brand does not have a physical address where you can purchase over the internet and pick the shoes up in-store. However, they have a broad assortment of work boots from diverse brands including Avenger, Caterpillar (CAT), Ariat, Dr. Martens, Wolverine, Timberland PRO, and a host of others.
Pros
Stocks many brands that you can find in giant stores like Amazon
Offers a wider selection of styles compared to what you find in other big stores
Due to its small size, you can find the boots you are searching for on this site compared to Amazon
Cons
Relatively poor customer service. Some users report that the site sometimes fails to fulfill customer orders
---
Boot Barn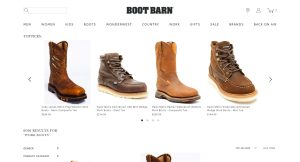 This company focuses mainly on standard western brands such as Durango, Old Gringo, Ariat, Anderson Bean, Montana Silversmith, and more. These brands create carefully constructed boots to accommodate the greatest standards of excellence and quality. If you suffer from foot conditions and must try on a pair of shoes before you pay for them, then Boot Barn may be a better shopping platform for you. This is because the company has over 200 physical stores scattered across several states in the USA.
Pros
Have physical stores so you can purchase online and pick up your shoes in a physical store where you can try on the shoes
Great customer service
Orders greater than $75 get free shipping
Cons
Boots offered here are comparatively costlier
Limited choices of workwear boots
---
Walmart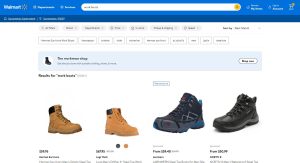 There is a general belief that Walmart stocks relatively low-quality shoes. While this may be true to some extent, the online retailer stocks a range of men's work boots from reputable brands like Wolverine, Skechers, and Georgia. On the whole, if you are searching for low-priced work boots that you can wear for a couple of months and discard for new ones, then you may want to check out the Walmart shopping platform.
Pros
Their return policy is openhanded
Orders higher than $50 get free shipping
Great for budget shoppers
They have physical stores where you can try on the boots before paying
Cons
Limited availability of quality work boots
---
See also: How to Measure Your Feet for Shoes
The Winner
While all the online shopping platforms recommended in this post stock various styles and brands of work boots, Amazon remains the obvious winner. This is because you will find practically any brand or model of work boot you desire on Amazon. Furthermore, their check-out process is quick and convenient and several customers prefer their quick and free shipping.