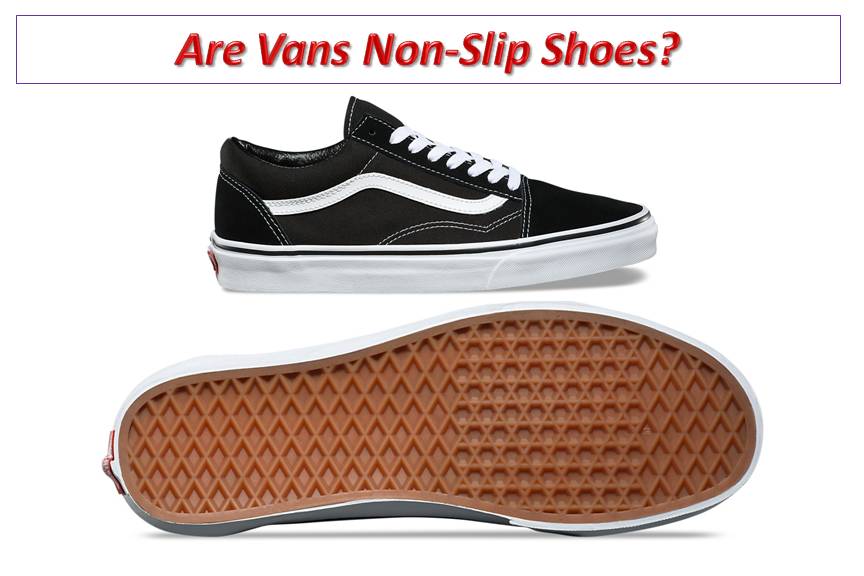 Vans is considered the best of the best brand when it comes to skate shoes. This is because Vans sneakers are constructed for tough and rugged terrains. Skaters adore these shoes because they offer them the ideal blend of durability, comfort, and slip resistance. But do Vans offer non-slip shoes that are appropriate for various settings? Continue reading as we answer this question throughout this post.
See also: Types of Soles in Shoes
Are Vans Slip Resistant and Suitable for Work?
Are Vans Non-Slip Shoes?
The straight answer to this question is yes as Vans shoes deliver excellent traction on all types of terrains. They can do this because their outsoles are made using vulcanized rubber. This rubber material helps prevent sliding or slipping no matter the type of surface you are walking or running on.
Furthermore, the outsoles of Vans shoes feature tread patterns that prevent liquids like water from adhering to the underside of the footwear. This helps boost the shoes' slip resistance.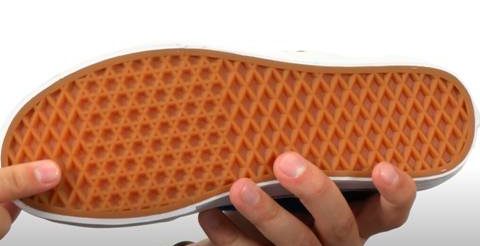 See also: How to Add Grip to Shoes
Are all Vans Non-Slip?
All Vans shoes offer reliable slip resistance even on slick surfaces. This is because Vans employ vulcanized rubber in the outsole of all of their shoes. As you may already be aware, rubber outsoles offer better traction compared to other types of outsole materials.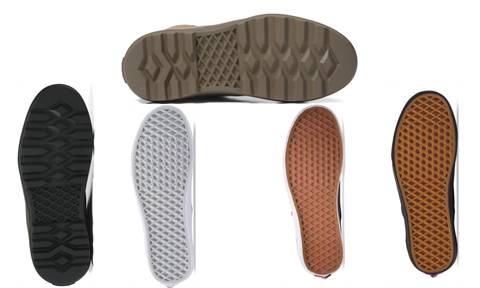 User Feedback
Most users of Vans shoes agree that shoes from the brand are non-marking and offer outstanding slip resistance on all types of surfaces. Many chefs, waiters, janitors, caretakers, and others who work in the service industry report that they find Vans to be an ideal work shoe.
Several fitness enthusiasts who use these shoes in the gym also note that the shoes do not slip or slide on the gym's wooden floors. There have also been some negative user comments regarding the slip resistance of Vans shoes. A few users have reported that the shoes do not provide sufficient traction while walking on slippery surfaces. But overall, there have been far more positive user comments than negative comments about Vans being slip-resistant.
See also: How to tell if Shoes are Non-Slip?
The Features that Make Vans Shoes Non-slip
First Class Rubber Outsoles
Most shoes have rubber soles for slip resistance, however, it should be noted that not all rubber soles are created equal. Some rubber-soled shoes may not provide dependable slip resistance on wet floors. For example, some rubber-soled shoes like tennis or basketball shoes offer excellent slip resistance. However, these shoes are specially designed for use on dry surfaces. Also, shoes fitted with PVC rubber soles may not provide sufficient traction when walking on wet or shiny surfaces.
Vans utilize a blend of natural rubber and synthetic rubber in making the soles of their shoes. They also employ a special vulcanization technique to ensure the rubber is of the highest quality. While making the shoes, the vulcanized rubber undergoes two phases of baking. The rubber is cured via heat and then compressed. After assembly, the rubber undergoes a second round of steam baking to ensure a robust yet simple-to-break-in shoe.
See also: How to Clean White Rubber Soles on Shoes
Slip-Resistant Tread Patterns
Another feature that helps make Vans shoes slip resistant is the tread patterns fitted on the outsoles of the shoes. Some of the tread patterns are rhombus shaped while others are circular. This tread pattern design helps prevent liquids from adhering to the outsole, thus enhancing the traction between the floor and the shoes.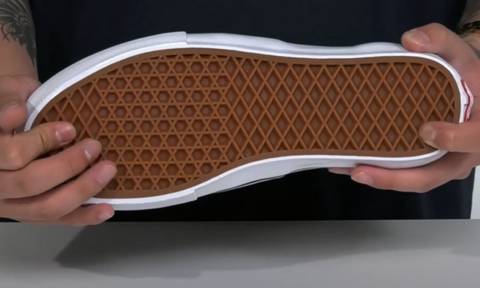 Efficient Ways of How to Make Shoes Non-Slip [Video Tutorial]
Conclusion
So now you know the answer to the question, "Are Vans Non-slip?" Vans are a fantastic option if you require shoes that will let you walk with confidence on a busy restaurant, slippery kitchen floor, or wet hospital floor. The rubber outsoles plus the tread patterns fitted on the outsoles are the main features that make Vans such a fantastic non-slip shoe.