6 Best Shoes for Nurses with Heel Pain – Reviews and Buying Guide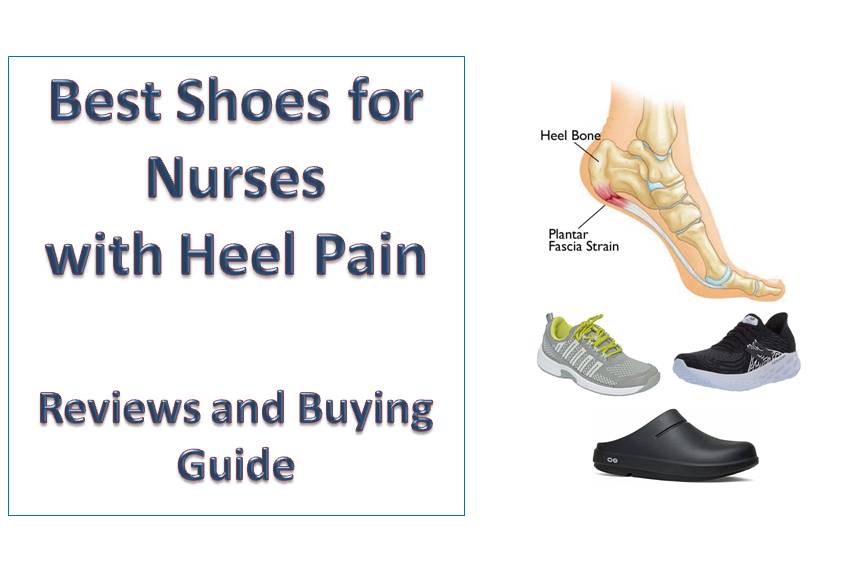 If you are a nurse, then you most likely know that shoes are an important part of your equipment. Being on your feet for the majority of a 12-hour shift can seem like forever with heel pain. The right footwear will give you comfort and support day after day, allowing you to concentrate on patient care. To help you discover the best shoes for nurses with heel pain, here is a collection of the top 6 best shoes. The shoes on this list cut across brands and styles, but are generally considered as some of the finest choices for people who spend most of their workday on their feet.
Best Shoes for Nurses with Heel Pain – Top Picks
New Balance Women's 990 V5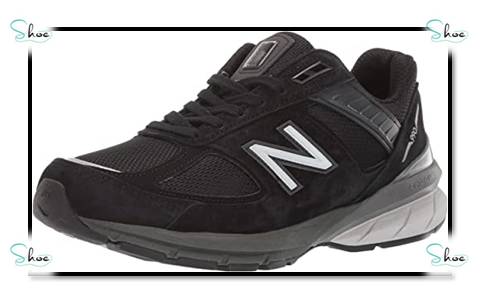 This made in the USA sneaker is renowned for its stability and all-day comfort. Engineered with innovative technologies and cushioning to alleviate foot conditions, the NB Women's 990 V5 makes an excellent shoe for everyday wear. The classic construction is a little chunky; however, it will provide your feet with stability, cushioning, as well as support. The footwear comes in a few exciting color choices and is loaded with features that make it one of the best shoes for nurses on feet all day.
Key Features
Made in the USA
50 percent leather, 50 percent synthetic
Full rubber outsole
Constructed with a pigskin plus mesh upper
Flexible upper material
Adjustable bungee closure
Stylish design featuring N logo branding
The first feature that will strike you about this New Balance shoe model is that the firm upper is made using a combination of pigskin plus mesh panels. The mesh panels are strategically placed to help expel heated air from the interior of the footwear whilst the leather panels are crafted to boost stability.
Shoes made by New Balance are typically cited as superb for individuals who suffer from foot pain, and the women's 990 V5 is no exception. This is because the shoe is fitted with a chunky, foam-based midsole to cushion each step you take. Another feature you will love about this model is that it is extremely durable. The footwear has a full rubber outsole plus AT Tread that grasps any kind of surface. Thus, aside from excellent traction on varied terrains, you are also sure the shoe will last you a long time.
The New Balance Women's 990 V5 Sneaker is drawing rave reviews for its smart features that help keep your feet protected and comfortable.
Pros
Impressive stability
Highly Durable
Classic construction
Slip-resistant outsole
See also: Best New Balance Shoes for Nurses
---
Hoka One One Women's Bondi 6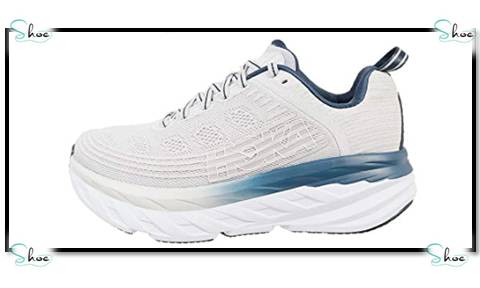 Walking in this highly cushioned shoe from HOKA ONE ONE is like walking on clouds – smooth, squashy, and graceful. The Bondi series has been touted as the best shoes for nurses with heel pain, and for good reason. These shoes feel plush, deliver reasonable breathability, and offer a roomy fit. The Bondi 6 is a wonderful revamp of its predecessor the Bondi 5. Both iterations are fitted with thick and soft midsoles that enhance the shoe's cushioning. The sixth edition however has a wider sole as well as a new mesh upper that adds to the shoe's comfort features.
Key Features
Breathable open construction mesh upper
Meta-rocker technology within the outsole
Full EVA midsole
Synthetic and leather upper
Heel area made of lycra
While the Bondi 6 was engineered for runners, nurses, and other professionals who do a great deal of standing gravitated towards the footwear because of the comfort it offers. Several elements contribute to the comfort features of this model. To start with, the women's Bondi 6 delivers optimal comfort for extended hours at work – thanks to its full EVA midsole. Another feature that boosts the shoe's comfort properties is the reconstructed mesh upper. This mesh material is supple and has tactically located cutouts to boost airflow.
Additionally, the footbed is adequately padded to alleviate heel pain. Besides, several users and reviewers have praised the reconstructed heel region of the shoe's upper. The heel region of the Bondi 6 is produced from Lycra, and several users agreed that it boosts comfort. And, while the shoe appears somewhat bulky, it is surprisingly lightweight adding to the shoe's overall comfort.
The outsole of this Bondi model was also revamped to enhance its durability. This rubber outsole is also lightweight so you can walk in comfort. Several reviewers report that the rubber outsole continues to maintain its initial shape and cushioning level even after several miles of wear. Nevertheless, a few users have complained that the shoe's upper disconnects from the midsole after a bit of use.
As regards breathability, the HOKA ONE ONE Women's Bondi 6 Running Shoe is slightly above average in that regard. The reconstructed mesh upper is meant to allow adequate airflow as well as durability. Even though it performs the task, the mesh fitted on the upper feels a bit lower quality compared to that on its precursor – the Bondi 5. The mesh on the previous edition had a softer feel and was thinner thus ensuring adequate breathability. The mesh on the Bondi 6 feels a bit less breathable.
All the same, regardless of the less breathable mesh, many users say that the newly revamped upper is really an enhancement with regard to flexibility.
Pros
Built with top quality materials
Comfortable upper
Highly cushioned
Impressive protective features
Offers good stability
Cons
Somewhat bulky
Durability issues
See also: Best Hoka Shoes For Nurses
---
Orthofeet Women's Coral Sneakers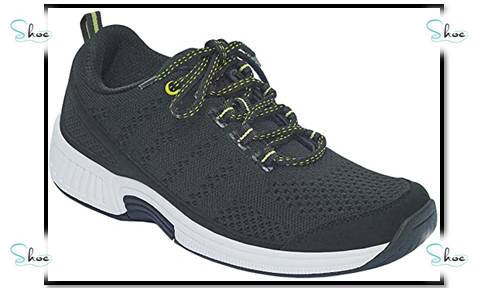 Orthofeet is renowned for making first-rate athletic footwear engineered to accommodate a range of foot types. The Coral features innovative technologies that help it deliver superior comfort and support, whilst remaining stylish. Orthofeet asserts that they seek the advice of podiatrists when designing their shoes. That way, the company ensures they produce comfortable footwear, ideal for a variety of foot problems including foot pain. The Coral is a superb option for all-day coziness plus a painless walking experience.
Key Features
Lightweight sole
Supreme Cushioning
Premium orthotic insoles
Ergonomic design
Extended Widths
Pliable, non-binding uppers
Roomy toe box
Orthotic friendly
The Coral's upper is produced from a breathable and lightweight mesh material. It features non-binding construction, extra depth, in addition to a generous toe box. These features make it one of the best nursing shoes for bunions. The knit mesh upper helps ensure efficient airflow within the footwear, providing a cool in-shoe experience. The pliable, non-binding construction of the shoe delivers supreme comfort, particularly if you experience swollen feet after standing or walking for prolonged periods. The footwear will expand as your feet swell. It will not impede your feet or cause uneasiness.
The shoe's spacious toe box allows your toes to spread out as they were designed to. Moreover, the inside of the shoe is fitted with a quality foam material plus fabric lining for better coziness. Thus, this sneaker will be especially beneficial for nurses who have sensitive feet, or individuals who are vulnerable to calluses and blisters.
Furthermore, the footbed of the Orthofeet Coral is properly cushioned and flexes easily for a pain-free plus natural walking experience. Boasting an Ergonomic-Stride construction plus air cushioning, the Coral delivers bouncy and lightweight steps whilst simultaneously soaking up the impact of each footfall. Besides, this orthofeet footwear model comes with a separable contoured insole that will adhere to your foot's outline for an enhanced coziness.
Aside from impressive support and cushioning, the Orthofeet Coral also scores well on breathability. The sneaker's synthetic knit upper allows for excellent ventilation within the shoe and helps normalize temperature for a cozy in-shoe feel.
The shoe's inner lining is produced using breathable soft fabric and foam. This lining also functions as a germicide and helps soak up surplus moisture from the footwear. This way, your feet are kept dry and odor-free all day long. Several users and reviewers have praised the shoe's breathability. They say the shoe did an excellent job of keeping their feet dry and cool, and that they have never experienced the irritating issue of foul smells.
As regards fit, many users have reported that the footwear fits true to width and size, and requires no break-in period. This means you can order your typical size and the shoes will fit you perfectly. Nevertheless, some users have complained that the Coral fit was too short even though they purchased their regular size. Thus, it may be safer to purchase a half size bigger to avoid having to return the shoes.
Pros
The inner lining has germicidal properties
Excellent breathability
Ergonomic stride construction
Separable insoles
Air cushioning
Cons
Non-durable soles
Slip-resistance is minimal
See also: Best Supportive Shoes for Nurses
---
New Balance Women's 1080 V10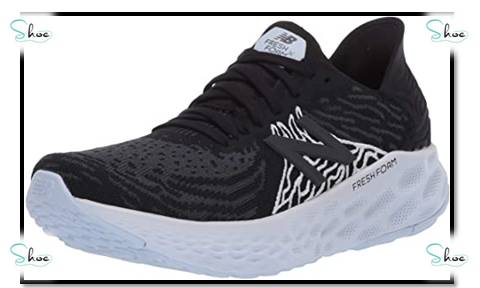 The first thing that will strike you about this running shoe from New Balance is its stunning design. The Women's Fresh Foam 1080 V10 is visually appealing – thanks to its black knit upper plus loads of sparkling white foam. Another design feature that will grab your attention is the shoe's assertive rocker outline with an upturned toe and heel. This shoe is the 10th version of the 1080. It is lighter, fits better, and feels more bouncy compared to previous models. The NB Fresh Foam 1080 V10 may be categorized as a road running shoe, but it is also one of the best shoes for nurses with heel pain. Keep reading to find out why.
Key Features
Rubber sole
50 Percent Mesh, 50 percent synthetic
No-sew overlays for a sleek fit
Breathable uppers
Stylish construction
Durable outsole
Fresh Foam cushioning
The 1080 V10 is a major revamp of the former edition of the New Balance's 1080 series. The shoe feels a lot better compared to its predecessors – thanks to New Balance's innovative Fresh Foam X plus HYPOKNIT. The shoe's Fresh Foam X construction is quite responsive and firm, giving the user a fantastic walking or running experience. You can simply trust that this footwear will continue to deliver impressive support even during a grueling 12-hour shift. You will love the feel of the shoe's midsole, which New Balance aptly describes as bouncy.
The footwear's outsole is also impressively durable. Several users report that after putting more than eighty-five miles on the shoe, they did not observe any significant deterioration on the outsole except for a few scuffs on the forefoot region.
The upper of the 1080 V10 has also been completely revamped compared to the previous editions of the shoe. Several users complained about heel slippage with the 1080 V9 and New Balance seems to have listened to these complaints with the V10. The company reconstructed the heel cup to conform to that of some latest shoe models.
The 1080 V10 is fitted with what New Balance calls ultra heel. The heel cup of the 1080 V10 curves away considerably from the heel cord or Achilles tendon. This revamp has helped to enhance the shoe's comfort as well as wearability.
The 1080 V10 from New Balance is the footwear several nurses are talking about currently. Many reviewers have ranked it among the best shoes for nurses. The knit upper material provides a sock-like fit and delivers all-day comfort.
Pros
Responsive
Comfortable feel
Excellent cushioning
Available in various width options
Midsole delivers impressive energy return
Good for all-day wear
Cons
Slip-resistance could be better
See also: Best Shoes for 12 Hour Shifts
---
OOFOS Unisex OOCloog Footwear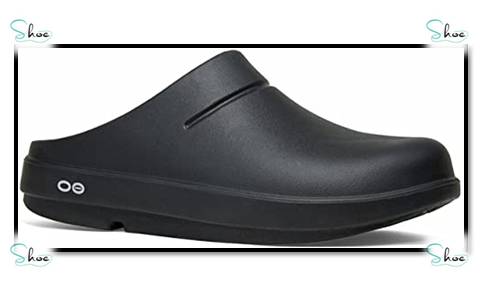 OOFOS is renowned for their recovery shoes with a comfortable footbed construction, and the OOCloog clog does not deviate from that. As a nurse, you spend most of your workday moving around from one patient to another, thus your shoes should fit well, be practical and cozy. The OOCloog clog shoe from OOFOS can give you all these and more. This extremely comfy clog has been touted as one of the best shoes for nurses with plantar fasciitis and it has lived up to the hype. Aside from being very comfortable, the classic clog also boasts a biomechanically built footbed that will cuddle your arches to decrease strain on your painful feet, lower back, knees, and ankles.
Key Features
Produced from 100 percent synthetic leather
Rubber sole
Machine washable
Comes in whole sizes
Oofoam that absorbs 37 percent more shock compared to other materials
Biomechanically designed footbed
Lightweight construction
If you are in the market for a simple to use and simple to maintain shoe, then this elegant Oocloog clog should top your list. The clog has a classic construction to it, which is good news for nurses searching for something in that fashion. OOFOS hypes the footwear as "the ideal solution for everyday walking". The shoe delivers an equal measure of vibrancy plus sole support. This is why many nurses and other professionals who work on their feet choose the footwear as their favorite.
Moreover, the shoe is crafted for unisex and that means both female and male users can utilize it. Since the sizes are unisex, women should remember to deduct two sizes from their typical women's size for a perfect fit. Another interesting aspect of the shoe is that it is very simple to clean and maintain. You can either clean it using water and soap or machine-wash it.
The key selling points of this OOFOS clog is its lightweight construction and durability. The manufacturers utilized closed cell foam in making the shoe to give it better durability. The footwear is also fitted with a rubber sole, which helps to ensure better comfort plus durability. And, since the clog is extremely lightweight with reasonable cushioning, it is perfect for wearing all day long.
You will also love the OofoamTM fabric that cuddles your foot. Many nurses have successfully used this shoe to alleviate foot, back, hip, and walking-related pains. Also, several reviewers have praised the clog's ability to alleviate strain on the joints and feet. If you have been battling with heel pain, the regular wearing of this clog can help you deal with the problem.
Another good thing about the clog is that it comes at a highly reasonable price so you will not spend a fortune simply to purchase a pair. With the OOFOS Unisex OOCloog clog, you can switch from work to leisure activities without missing a single step.
Pros
Highly comfortable
Extremely durable
Lightweight construction
Helps reduce foot pain and tiredness
Simple to wash and maintain
Excellent shock absorption qualities
Cons
Available in very few color options
See also: Best Orthopedic Nursing Shoes
---
Skechers Women's Memory Foam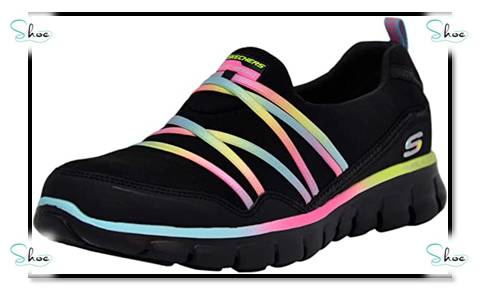 When searching for a comfy pair of shoes, Skechers is a brand you cannot afford to ignore. The American shoe brand is renowned for making first-rate daily wear footwear that utilizes memory foam to guarantee comfort. No shoe will perform better with regard to comfort, thus Skechers shoes are all you require to comfortably deliver optimum performance at the workplace. The Skechers Sport Women's Loving Life is arguably the best tennis shoes for nurses as it offers an ideal fit plus the comfort required to perform your nursing duties with confidence.
Key Features
Rubber sole
Memory foam insole
Made from mesh fabric plus 100% faux leather
Breathable mesh
Flex groove outsole
If you are looking for top-quality and comfy nursing shoes but are on a budget, then this Skechers sneaker should be your preferred option. The footwear is simple, properly cushioned, and extremely low cost. Besides, the shoe is washable and is thus ideal for nurses who are constantly exposed to spills, soils, and other elements. The footwear's mesh upper is flexible and breathable, thus your feet will never get overheated. The shoe also fits super comfortably like a sock.
The shoe's lightweight construction is one of its main selling points. It is not as heavy as clogs or larger shoes because it is made completely from mesh fabrics plus foam. The memory foam fitted on the shoe is supportive and flexible and will mold to your particular foot shape for enhanced comfort. Beneath this cozy memory foam lies a flex-groove outsole. This feature helps deliver good traction plus adaptiveness.
Most users and reviewers agree that the footwear's memory foam delivered exceptional performance, and several chronic suffers of plantar fasciitis recommend it as the best shoes for nurses with plantar fasciitis. The shoe is also extremely elasticated and very easy to break-in.
However, the Skechers Sport Women's Loving Life has a few flaws. Some users have reported that the footwear offers little slip-resistance on slippery and wet surfaces. Some have also discovered that the shoe was not sufficiently supportive for their requirements. Nevertheless, if you are searching for fairly neutral footwear that will soak up enough shock to shield your feet from strain and injury, then the Skechers Sport Women's Loving Life sneaker will work well for you.
Pros
Flexible and lightweight
Breathable mesh for air circulation within the shoe
Cozy enough for day long-wearing
Trendy design suited for both office and casual wear
Synthetic material for durability
Flex-groove outsole
Cons
Delivers little traction
Some users have complained that the upper is too tight
See also: Best Skechers for Nurses
---
Tips for Purchasing the Best Shoes for Nurses with Heel Pain
Experiencing pain within your heel region is not uncommon. Several reasons including obesity, walking or standing for extending periods on hard surfaces, walking style, and wearing ill-fitting footwear, may cause the condition. Whatever the cause of the problem, the uneasiness and pain can hinder your ability to perform your daily tasks effectively. Happily, a big aspect of dealing with a painful heel can be selecting the appropriate footwear. When next you are in the market for nursing shoes, consider the following tips before you make a buying decision.
Appropriate Fit
To start with, it is vital you select footwear that fits properly. If you are making an online purchase, it is a good idea to measure both feet since they might have slightly different sizes. Buy a pair that will fit your bigger foot.
Heel counter
The heel counter of a shoe is positioned at the rear side of a shoe and is usually a miniature plastic insert that helps fortify the heel cup as well as enhance support. Your shoe's heel counter is important because it helps regulate foot pronation. A supportive and reliable heel counter should feel dense with very little or no give when you squeeze its sides together.
Experts say that as you get older, your foot's fat paddings diminishes, which is why reliable and supportive footwear is even more crucial for heel cushioning to avert foot pain.
Sole unit
Aside from shielding your heels from damage, footwear with a supportive sole unit helps regulate your range of motion for every step, thereby keeping your joints and bones in good shape. Before you settle for a particular pair of shoes, turn the footwear over and scrutinize the soles. Do they offer any cushioning? Are they strong enough to shield your foot from sharp objects? Wear the shoes and walk around checking to see whether the soles offer shock absorption. Try walking on carpet and hard surfaces to experience the shoe's feel.
Avoid Heelless Footwear
When shopping for the best shoes for nurses with heel pain, go for ones with a thin gradient (approximately 20 – 40 millimeters high). This tad of heel helps align the foot as well as protect it as compared to heelless shoes. Besides, Podiatrists say that wearing heelless shoes does not provide support to individuals with Achilles tendon and tight calf muscles.
Arch support
Arch support is another critical feature you should look out for when in the market for the best shoes for nurses. Your arch helps absorb shock, maintain balance, bear weight, as well as stabilize motion. That is a huge responsibility and wearing shoes with good arch support will help lessen your danger of heel pain. It does this by shielding your plantar fascia ligaments from strain and stress.
Nurses perform most of their day-to-day tasks on their feet. Thus, they need shoes that deliver sufficient support to get through the day whilst staying comfortable. While it may be challenging to find the appropriate footwear for you, the time you spend finding the right shoes will help you ward off foot conditions that cause heel pain later on in the course of your career.