6 Best Brooks Shoes for Nurses – Nurse's Top Picks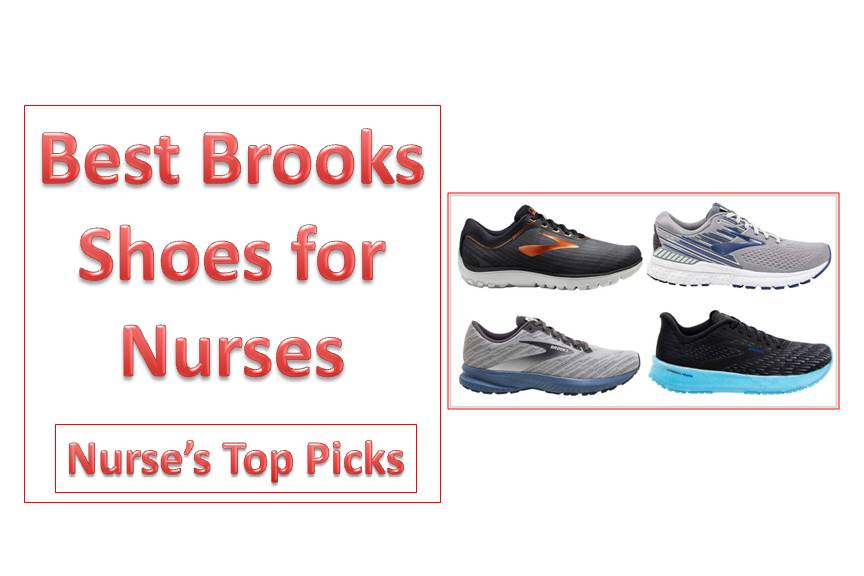 Healthcare professionals particularly nurses work on their feet the majority of the day, and at times, the strain on their feet and body can become excessive. Since a nurse's job is mentally and physically demanding, improper shoes may directly influence the quality and effectiveness of patient care. Moreover, wearing appropriate nursing footwear enhances vital facets of a nurse's job execution for example endurance and speed. Brooks shoes are famous for their comfort and durability, and several nurses swear by them. The following are the best Brooks shoes for nurses to help remove the guesswork from selecting the appropriate pair for you.
Best Brooks Shoes for Nurses – Favorite Picks
Brooks Women's Levitate 2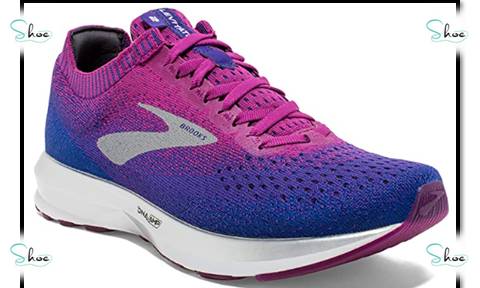 This Brooks footwear is undoubtedly one of the best running shoes for nurses. This is because the neutral shoe packs several amazing features including a supportive upper, responsive insole, and firm cushioning. It also has a few flaws – it is somewhat heavy, not very breathable, and comes with a complicated lacing system. That being said, the shoe has gotten several positive reviews from nurses and other pros that do lots of standing and walking at work. The Levitate 2 is your best bet if you are searching for footwear that is properly cushioned and deliver excellent energy return to give you a bouncy walking experience.
Key Features
Synthetic sole
Neutral shoe that delivers responsive cushioning
DNA AMP midsole
Sticky rubber outsole
6 mm drop
Tricky lacing system
Spacious toe box
The midsole and upper of the Levitate 2 is produced using top-quality compounds. This helped to make the running shoe extremely durable, which is one of its key selling points. Owing to the shoe's innovative midsole, you can cover more than 300 miles with the footwear without it showing any wear and tear. Shoes made by Brooks are known to have top-quality outsoles with fantastic traction and the Levitate 2 is certainly not an exception.
Many reviewers have also praised the shoe's protective qualities. The footwear is constructed especially for problems like tendonitis. The heel collar as well as the faux-suede heel tab are engineered to help lessen Achilles tendon irritation to make the footwear a lot more comfortable. While the Levitate 2's fit knit upper does not allow for good breathability on hot days, however, it will mold to your foot providing a cozy fit. Moreover, during cold days, the upper will play an important role in protecting your feet from chilly winds.
The Brooks Levitate 2 will give your feet that extra bit of support it requires to get you through those long shifts. The running shoe has a first-rate insole that is neither too soft nor hard giving your feet just the right support. The outsole is made using a sticky rubber material that delivers good traction and durability. Nevertheless, the gripping properties of the sole are not so impressive with regard to wet surfaces. Furthermore, the Levitate 2 does not have water-resistance properties considering the compounds utilized on the outsole and upper.
Overall, if you are in the market for reliable walking footwear that helps alleviate Achilles tendonitis and other foot conditions, you will love this shoe.
Pros
Extremely comfortable
Wide toe area
Responsive with fantastic energy return
DNA AMP midsole
Highly durable
3D fit Knit upper for a firm grip plus ultra-soft feel
Cons
Complex lacing system
Heavy
See also: Best Shoes For Nurses With High Arches
---
Brooks Women's Ghost 13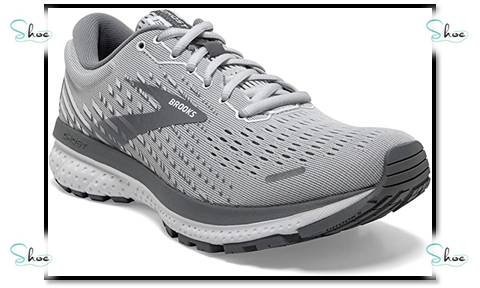 If you are new to the Ghost line of shoes from Brooks, then know that it is quite long. The Ghost is perhaps the flagship of all the flagship-level shoes offered by Brooks and for good reason. The shoes serve up a soft feel, dependable performance, and a cozy fit. The Brooks running shoe is also famous for delivering excellent shock-absorption and all-day comfort. One very noticeable feature of this new edition is its reduced weight. The Brooks Women's Ghost weighs only 252 grams while the men's version weighs 280 grams. This is quite rational taking into account the sole thickness.
Key Features
Rubber sole
BioMoGo DNA midsole
DNA loft technology
Segmented crash pad
Engineered mesh upper
While the women's Ghost 13 is originally designed as a running shoe, nurses who appreciate pliable, smooth, and dependable neutral-oriented footwear will really like this shoe. The minor revamps make it one of the best Brooks shoes for nurses on feet all day. The biggest transformation on this Ghost model is the DNA Loft midsole material extension from the heel toward the forefoot. With this revamp, you get better heel-to-toe transitions.
The Ghost 13 has an engineered mesh upper that has been somewhat tweaked to fit better. The single-piece mesh envelops the whole shoe seamlessly and helps to alleviate any irritation or hot spots that may arise. The mesh, called Air Mesh by Brooks, is flexible and soft with several printed overlays that run all through the midfoot. The mesh upper is stretchy and can thus accommodate various foot shapes. This means that the Ghost 13 will fit you well even if you have a wide forefoot.
The Ghost 13's key selling point is its DNA Loft cushioning plus BioMoGo DNA midsole. These features work together to deliver just the right suppleness under foot without sacrificing durability and responsiveness. Reviewers and wearers say the footwear fits true to size and is a fantastic value for the coziness it offers. The step-in sensation is remarkably supple and comfortable, which means you can wear the footwear all through the day and not get sore feet.
Another feature that is conspicuous in this Brooks running shoe is the heel cup. Brooks added an interior heel counter within the footwear to ensure your foot is securely held in place. With this feature, you will not experience any heel lifting or heel slippage after you have laced up the shoes.
Pros
Fantastic comfort
Sturdy and durable footwear
Excellent shock absorption
Flexible and pliable platform
Light and sleek construction
Cons
Some users with thin feet report that the toe box is somewhat too large for them
See also: Best Shoes For Nurses With Bunions
---
Brooks Women's Glycerin 18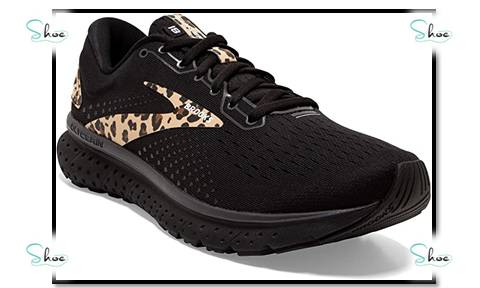 The Glycerin series from Brooks is among the most famous running shoes available in the market today. Any runner who appreciates the support and cushioning will know this shoe line. The first thing that will impress you when you get a pair of the women's Glycerin 18 is its feel and appearance. It has a trendy design with a fine accent hue between the cushion and the upper. Testers say the shoe felt responsive and soft on the feet during the initial wear. Read on to find out why the Brooks women's Glycerin 18 is rated one of the best tennis shoes for nurses.
Key Features
Made of synthetic and mesh materials
Rubber sole
Super-soft cushioning
DNA loft technology
Ortholite sockliner for supreme step-in coziness
Engineered mesh upper for a plush fit
The sole unit has been the major attraction of the previous Glycerins from Brooks. And because the company does not want to discard a winning formula, very little revamp was done on the sole unit of the Glycerin 18 compared to that of its predecessor. The well-cushioned midsole of the Glycerin 17 has been revamped with a little more DNA loft foam, leading to a more supple feeling in each stride.
The modernized construction of the foam helped to decrease the footwear's overall weight whilst giving you a softer and bouncier walk. DNA loft technology helps cushion each of your foot landings so your feet will stay relaxed and cozy even during extended shifts. The midsole has been updated to be more responsive and flexible as Brooks added omega flex grooves.
The Brooks women's Glycerin 18 outsole retains HPR Plus rubber, which helps to deliver excellent traction and durability. The forefoot outsole is fitted with conventional blown rubber. This highly durable rubber compound helps to decrease excessive wear and tear whilst enhancing the sole's traction ability.
Most of the updates on the Glycerin 18 happened at the upper. While the Glycerin 18 and its predecessor are very similar with regard to appearance, the mesh material on the recent model is the double jacquard mesh. The footwear serves up superlative flexibility and breathability – thanks to this new mesh material. With this feature, your feet will stay cozy regardless of how long you wear them.
Furthermore, the conventional overlays on the previous edition have been replaced with 3D Fit Print to give a more bespoke fit. The shoe's tongue is pliable and cozy and moves very little as you go about your everyday duties. And, most reviewers liked that the redesigned shoelaces are sticky enough that you will not require a double knot.
Pros
Outsole offers excellent grip and traction
Super-soft cushioning
Flexible and soft upper
Delivers a responsive ride
See also: Best Work Shoes for Nurses
---
Brooks Women's Addiction Walker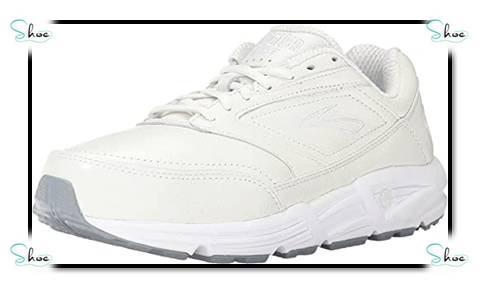 If you are in the market for the best nursing shoes for bunions, then you cannot go wrong with the Brooks women's addiction walker. Finding good footwear that is appropriate for standing and walking all day is not a simple task particularly if you are obese. Obesity places a degree of strain on all the structures that support the foot. This can result in heel pain, plantar fasciitis, and can exacerbate bunions and hammertoes. Brooks has come to the rescue with its Women's Addiction walker. Does this shoe deserve to be called one of the best Brooks shoes for nurses? Read on to find out.
Key Features
One hundred percent manmade
Extended Progressive Diagonal Rollbar for enhanced arch support
Slip-resistant outsole
BioMoGo DNA cushioning
Made with durable full-grain leather
Roomy toe box
The Brooks Women's Addiction Walker Walking Shoes scores high on design and comfort. This is mainly due to the shoe's slip-resistant outsole and BioMoGo DNA cushioning. Your foot will slide into this walking shoe very easily and you will experience a reverberating feeling of robustness. The addiction walker is engineered to be a motion control footwear. Reviewers agree that it delivers supreme medial support plus excellent arch support. No wonder flat-footed individuals and those who overpronate love this footwear. The addiction walker is a shoe that will not give you sore feet even when you are doing a 12-hour shift.
Another feature loved by users is the footwear's roomy toe box. Your toes will have adequate room to spread out and move naturally giving you better comfort. Moreover, the walker offers sufficient space to accommodate painful feet conditions like bunions. Furthermore, the walker was crafted utilizing linear platform technology. This technology gives the shoe enhanced robustness that makes it appropriate for overweight individuals.
The addiction walker comes with an upper that is made using full-grain leather plus stitched overlays. Apart from being tough and pliable, the shoe's leather upper also delivers impressive durability plus comfort. A pliable, plush-like fabric lines the interior of the upper giving the shoe a cozy fit without causing foot soreness.
The walker also comes with a conventional lacing system, which helps to secure your feet within the shoe. A lace loop is fitted at the center of the shoe's padded tongue. You can pull laces through this loop to stop the tongue from sliding to the side. The addiction walker from Brooks does not score so high on breathability and this does not come as a surprise. This is because the leather upper offers limited breathability. Nevertheless, if you do a great deal of standing and walking and less running, then the walker will serve you well.
The Addiction Walker from Brooks packs all the features your feet require to stay cozy at the workplace. Apart from being one of the best shoes for nurses with plantar fasciitis, the shoe is also great for individuals who are overweight, have bunions or flat feet.
Pros
Extremely comfortable
First-rate leather upper
Highly durable
Biodegradable midsole
12mm drop that is good for heel-strikers
See also: Best Shoes for Nurses with Plantar Fasciitis
---
Brooks Women's Ghost 12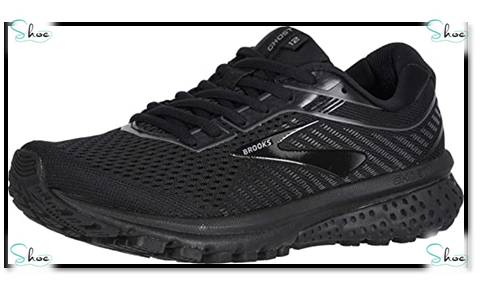 Brooks has introduced several quality running shoes in the market and the Ghost is one of the company's best selling shoes. The Ghost is a multipurpose, neutral-oriented trainer, and is also soft, inspiringly comfortable, as well as looks and feels trendy as well. It is therefore not surprising why the footwear is ranked among the best Brooks shoes for nurses. Whether you are a fan of the Ghost series from Brooks, or are planning to purchase your very first pair, you will like many things about the Brooks Ghost 12.
Key Features
Engineered mesh upper
3D Fit Print
Segmented Crash pad for better shock absorption
DNA Loft Cushioning
BioMoGo DNA midsole
Lace-up closure
Gum rubber sole
As with some previous editions of the Ghost series from Brooks, the Ghost 12's sole unit is heavily cushioned using DNA foam. This compound helps to give the footwear a responsive and cozy feel. This sole features a round heel, blown rubber compound, plus DNA loft midsole fabric. These features combine to enhance the footwear's durability.
Moreover, your feet will enjoy incredible comfort – thanks to the shoe's DNA loft midsole, which has been bolstered with rubber and air. The result is a properly cushioned and pliable midsole that delivers loads of protection underfoot as well as energetic toe-off.
Another feature of the Ghost 12 that will catch your attention is its engineered mesh upper. This mesh material feels and looks impressive and is flexible and stable as well. Moreover, the mesh is tightly knitted to ensure you get the coziness and stability required for all-day wearing. The tongue is well padded and feels comfortable and squashy after the laces have been tied.
You will also be impressed by the overall fantastic support delivered by the shoe. When compared to its precursor, the Ghost 12 has a fortified cozily fitting heel part. Owing to this well-designed heel counter, you can wear the shoes on any terrain or weather condition and your feet will be adequately protected.
All things considered, the Ghost 12 from Brooks feels extremely comfortable. Some users say the footwear is a little narrower within the forefront and this can be resolved by purchasing these a half size larger than your typical size. The shoe has just the appropriate weight at approximately 300 grams. This is the ideal weight of a shoe that is meant to be worn all day long.
Pros
Superlative heel support
Quality shoe at a great price
Supreme cushioning
Fits true to size
Responsive
Extremely comfortable
Copiously padded heel collar
Cons
Available in few color choices
A few users have complained that the shoe is a little narrow within the toe box
See also: Best Shoes For Nurses With High Arches
---
Brooks Men's Adrenaline GTS 21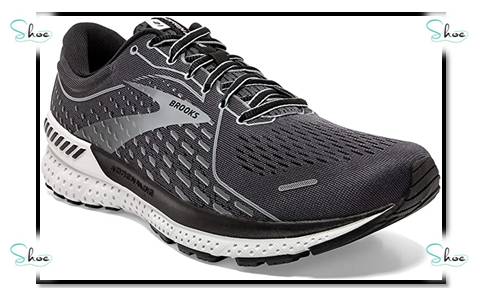 This recently released shoe is engineered for road running but it boasts all the comfort and stability properties you would desire from a good nursing shoe. The GTS 21 from Brooks is one of the best shoes for male nurses because it fits true to size, is extremely comfortable, and the upper is flexible, breathable, and light. Moreover, the toe box is spacious, but if you require more room, the flexibility of the shoe's Air mesh will take care of that. Keep reading to discover more about the Brooks Men's Adrenaline GTS 21's performance.
Key Features
Rubber sole
Synthetic and mesh upper
DNA Loft cushioning for a cozy underfoot experience
BioMoGo DNA midsole
Engineered mesh upper plus 3D Fit Print for a cozy fit
GuideRails Holistic Support Arrangement for better stability
The Adrenalin GTS series from Brooks is a fan favorite and the company has made it even better with the novel Adrenaline GTS 21. One of the biggest alterations to the Adrenalin 20 is the DNA loft foam expansion to the side crash pad from the heel. The previous editions of the footwear series had this foam within the heel, but with this expansion, you get an effortless walking experience. Furthermore, with this expansion, transitioning from heel to toe is a lot smoother. And, responsiveness from the BioMoGo foam at the medial side is still intact.
Breathable footwear is must-have gear for nurses and others who work on their feet for extended hours. If you are vulnerable to sweaty and stinky feet, then you will love the novel Air Mesh upper fitted on this shoe. Apart from being lightweight, the mesh upper is extremely breathable. Some testers say they felt the airstream coming through the footwear while running.
As mentioned earlier, the shoe's toe box has sufficient space to allow for natural movements of the toes. Nevertheless, if you require more room, the air mesh upper is flexible enough to take care of that. Brooks installed 3D Fit Print down the flanks to give the shoe some structure.
Another feature loved by wearers is GuideRails technology. If your ankles and feet tend to get out of alignment when you are running, walking, or even standing, the Brooks men's adrenaline GTS 21 can help correct that – thanks to the GuideRails technology. Moreover, the GuideRails are engineered to be noninvasive. This means that if you do not require the GuideRails, you will not feel them.
The shoe performs slightly above average with regard to durability. Several testers report that after putting more than 50 miles in the shoe, they noticed only minor wear at the rear lateral heel. They also report that the upper showed no indications of wear and that the Guiderails continued to work normally.
Pros
Delivers a cozy fit
DNA Loft cushioning that offers a plush underfoot feel
An effortless heel-to-toe transition with each step
GuideRails deliver stability whilst preserving cushioning
Cons
A few users say the shoe feels narrower at the front
See also: Best Shoes for Male Nurses
---
Brooks Shoes Buying Guide for Nurses
If you are all ready, here are some tips and buying guides on selecting the best Brooks shoes for nurses.
Measure your foot
Before hitting the market for a new pair of nursing shoes, it is recommended you first find out your foot size. This is because your shoe size can change due to a number of factors including weight changes and aging. As you get older, there may be alterations in the size and structure of your bones and feet. This can lead to alterations in your foot size and consequently your shoe size.
Also, your shoe size can change as your weight changes. When you gain needless weight, the gravitational force on your feet and lower body also increase. This can cause your feet to grow to accommodate your new weight.
Ascertain your requirements
When you start your search for the best running shoes for nurses, you should first ascertain your requirements and pinpoint the particular benefits offered by the shoe. For instance, running shoes are engineered to shield your feet from uneven road surfaces, deliver good traction on varied terrains, cushion your foot landings, as well as provide support for the feet.
Use your shoes for what they are specially designed to do and do not make them multitask. When shopping for the best Brooks shoes for nurses, choose one that is cozy and properly suited for walking on slippery, flat, and hard floors.
Go for utility rather than style
When it comes down to deciding between two Brooks shoe models based upon their appearance/style, or utility, the smart thing to do is to go for functionality over style. The model with the cooler design may be more eye-catching but bear in mind that good nursing footwear should be supportive and comfortable even if it does not look trendy. You will be wearing these shoes for extended periods, and the potential foot and back pain you will avoid will be worth it over the long haul.
On the other side of the coin, if you do not want to sacrifice style for function, then find a great shoe that serves up both style and function. Some of the best Brooks shoes offer both coziness and style whilst being sufficiently elegant to give you that sophisticated appearance you desire.
Ignore attractive but superfluous features
A good running or athletic shoe comes with features that can help boost your speed and endurance. Nevertheless, as a nurse, always remember that the majority of attractive but unnecessary shoe features will not enhance the performance of the footwear at your workplace. When shopping for a reliable pair of nursing shoes, some of the important attributes you should look out for are the footwear's weight, shape, comfort, design, ankle and arch support, protectiveness against possible work hazards, and slip-resistance.
Brooks shoes are very popular among nurses and other pros who work on their feet for prolonged periods for several reasons. These shoes deliver supreme comfort and support without sacrificing style. The best part is that they are highly durable and come at a reasonable price. With the best Brooks shoes for nurses, you can concentrate on caring for your patients rather than on painful feet.