10 Best Shoes for Nurses with Back Pain – Standing Comfortably All Day
Your footwear can have a visible impact on your posture and inappropriate shoes can result in back pain as well as exacerbate posture problems over extended periods of time. A recent study revealed that about 40 percent of nurses suffer from back pain so serious they must take some time off from work. Doing a job like nursing in low-quality shoes can destroy your feet and can result in significant back pain as well as other health problems. It can reduce your quality of life down a couple of notches. Here are ten of the best shoes for nurses with back pain to provide you with relief.
Best Shoes for Nurses with Back Pain – Top 10 Picks
New Balance Women's 1540V2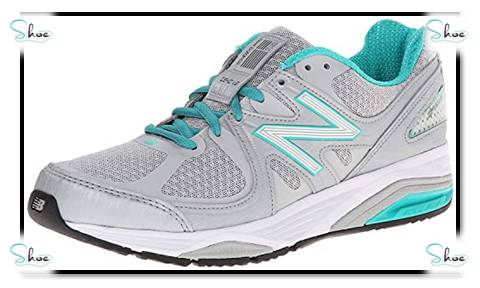 This road running shoe from New Balance was engineered to help individuals who have a serious tendency towards overpronation. Manufactured in the US, the women's 1540 V2 running shoe is a motion control running footwear that concentrates on giving you all that you require to attain your personal best be it on the track or at the workplace. The 1540 V2 is ranked among the best shoes for nurses with back pain due to its seamless upper that employs breathable mesh for good airflow, overlays for structure and support as well as a dual-density collar that allows for a comfortable fit. If you are a nurse looking for a footwear that will help reduce back pain, read on to find out if the Women's 1540 V2 running shoe will meet your needs.
Key Features
Rubber Sole
Made in the United States of America
Dual-density foam collar plus breathable mesh panels that help provide enhanced support
10-millimeter heel-to-toe drop
TPU rollbar helps prevent overpronation and enhances rearfoot stability
No-sew material design
As mentioned earlier, the women's 1540 V2 is a motion control footwear and is tremendously stable. The shoe was engineered to help stop serious over-pronation and correct flat feet. The footwear comes with a TPU Rollbar that plays an important role in stabilizing the rear of your foot to prevent inward or outward rolling. In addition, the shoe has an ENCAP foam midsole that provides supreme comfort and stability when walking.
The outsole of the women's 1540 V2 Running Shoe is made of blown rubber that helps ensure good traction and soft landings. The outsole also has Ndurance rubber that gives the shoe's bottom impressive durability in rough and high wear terrains. The footwear's outsole is extremely stable and will definitely help prevent rolling or sliding, nevertheless, bear in mind that it provides only a small level of flexibility and responsiveness.
The midsole of the 1540 V2 employs exceptional technologies and top-quality foams to regulate pronation as well as soften landings. The heel area is fitted with ABZORB cushioning, and as indicated by the name, this feature helps absorb shocks thus protecting the wearer's joints. The top layer of the midsole is ACTEVA LITE – a premium lightweight midsole foam that gives the shoe more agility whilst still providing optimal compression properties. One more reason the New Balance Women's Made in US 1540 V2 Running Shoe is ranked among the best shoes for nurses in the market today is because the midsole provides a high degree of arch support for standing and walking on concrete floors all day long.
Pros
Impressive breathability
Excellent arch support
Available in wide, extra wide and normal sizes
Durable outsole
Spacious toe box
Cons
A bit pricey
Somewhat heavy
See also: Best Supportive Shoes for Nurses
---
New Balance Women's Nergize V1
If you are searching for an elegant, distinctive style of footwear that will fit your feet snugly so you can stay comfortable all day at the workplace, then you may want to check out the New Balance Women's FuelCore Nergize V1 sneaker. This fantastic-looking cross-trainer is made of one hundred percent synthetic material, and comes in an incredible range of colors – over thirty! One of the major selling points of the footwear is that it is easy to slip on and off, and this should be fantastic news for busy nurses who are constantly on the go. The footwear also features New Balance's REVlite technology that helps provide supreme, lightweight cushioning, no wonder the shoe is also touted as one of the best shoes for nurses with back pain.
Key Features
One hundred percent synthetic materials
Rubber sole
REVlite midsole that help deliver impressive lightweight cushioning plus responsive ride
NB Memory Sole Insert for enhanced underfoot comfort
Bootie upper design that hugs the foot for a cozy, supportive fit
Available in a wide range of colors
Lightweight feel
The New Balance Women's FuelCore Nergize V1 Sneaker scores great points on comfort due to its lightweight and cushioning. These features help lessen the weight your feet has to carry thus ensuring you feel free and light-footed. The cushioning helps prevent shocks due to your foot strikes thereby ensuring your feet is not harmed or fatigued. The footwear also features New Balance's Memory Sole inserts that helps provide superior underfoot comfort.
The support provided by the women's FuelCore Nergize V1 sneaker cannot be said to be admirable. This is mainly because the makers of the footwear placed emphasis on cushioning and responsiveness, leaving only the midsole cushioning to provide all the support. Nevertheless, the FuelCore Nergize V1 is a great bargain taking into account its versatility and the level of support it provides. In addition, the footwear has a classy, stylish and contemporary design so you can wear them anywhere and at any time and stay confident.
As regards stability, the footwear ensures that by securing your midfoot region in place, giving you that feeling of barefoot comfort. However, some users with high arches have complained that the midfoot area felt too constricting. The New Balance Women's FuelCore Nergize V1 Sneaker is a fantastic pair for busy nurses who want ease of movement and ease of wear.
Pros
Simple slip-on style
Ultra-lightweight
Superb for wide feet
Impressive cushioning
Reasonably priced compared to other brands
Detachable insert
Cons
Average support
Some users have complained that the sole wore out after using it for a few months
See also: Best Brand of Shoes for Nurses
---
Brooks Women's Ghost 13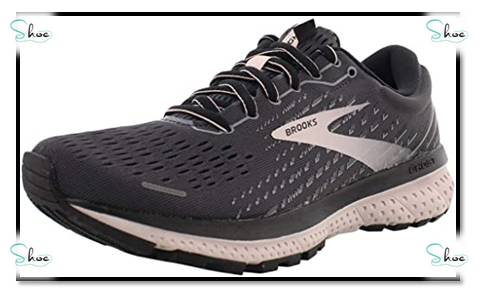 As a nurse who works extended demanding hours, you need shoes that are cozy and provide support for prolonged hours. The Ghost series from Brooks hypes flexibility and comfort. Consequently, the Ghost line is one of Brooks' most popular models engineered for use in the gym, on the road, and for professionals who work mostly on their feet. The Ghost 13 comes loaded with fantastic attributes. The sneaker's air mesh upper is form-fitting, light, and breathable. Why is the Ghost 13 one of the best shoes for nurses with back pain? Keep reading to find out.
Key Features
BioMoGo DNA midsole
Rubber sole
Engineered mesh upper
Segmented crash pad
DNA loft technology
The women's Ghost 13 is a running shoe that serves up loads of cushioning and coziness. While it shares a lot of features with its predecessor the Ghost 12, the newer version has improved on some points to enhance performance. Brooks tweaked the shoe's engineered mesh upper to enhance fit as well as deliver better breathability and comfort. The mesh upper has elasticity qualities to ensure that various foot shapes can be accommodated. And when you are working in hot weather, the air mesh technology will help keep the toe box from getting overheated.
Further, Brooks made the women's Ghost 13 to be lighter compared to its forerunner weighing only 8.5 oz. The first time you wear this Brooks' sneaker, you cannot fail to notice how well cushioned and soft the interior is. The superb cushioning helps to reduce strain on the lower back. It's no wonder the Ghost 13 is ranked among the best shoes for nurses with back pain.
Another strategic feature of the women's Ghost 13 is its Segmented Crash Pad that supplies tailored stability and cushioning with each step you take. Brooks employed blown rubber within the outsole for enhanced shock absorption. Most online reviews say that this outsole is very grippy even on oily or wet surfaces.
If you are seeking a versatile sneaker that is perfect for all-day wear, the Ghost 13 from Brooks is the sneaker you need. The shoe is comfortable, supportive, and offers just the appropriate degree of responsiveness whilst preserving plushness and flexibility.
Pros
Well-cushioned
Very durable
Flexible platform
Lightweight
Extremely comfortable
See also: Best Shoes for Nurses with High Arches
---
HOKA ONE ONE Women's Bondi 6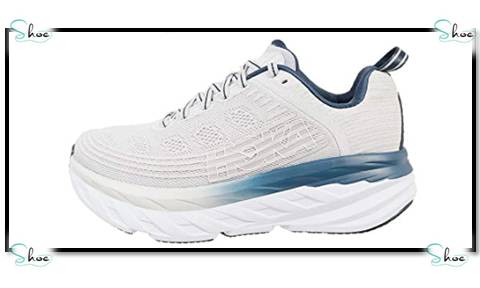 Even though Hoka One One is relatively new in the running footwear industry, the company has successfully created its impact in the world of fitness enthusiasts. The Bondi is the company's flagship supreme cushioning road footwear. Over the years, the footwear has undergone several revamps and is currently in its sixth edition. Since its release, the HOKA ONE ONE Women's Bondi 6 running shoe has performed well for many people and has even been touted as one of the best shoes for bunions. For one thing, it is currently the most cushioned footwear within the Hoka One One series and provides one of the best weight to cushion rations of any footwear available in the market today.
Key Features
Rubber sole
Open engineered mesh upper for better stability, comfort, and breathability
Lycra heel that delivers impressive support and locked-in fit
Hoka's signature Meta-Rocker Technology that helps ensure a smooth walking stride
Compression-molded EVA midsole
Weighs approximately 10.9 ounces
As mentioned earlier, the Bondi 6 is the most cushioned footwear ever made by Hoka One One and there are good reasons for that. To start with, the Bondi 6 comes with a complete EVA midsole that provides supreme cushioning and comfort. The footwear also comes with Meta-Rocker geometry (Hoka calls it wheels for your feet). Meta-rocker technology is a blend of a rounded sole shape and a low heel-toe drop that supplements your natural stride thus making walking or running a lot easier. The outsole of the Bondi 6 is slightly different from that of the Bondi 5 as extra hi abrasion rubber was added along the full span of the lateral region of the footwear where impact usually occurs.
The HOKA ONE ONE Women's Bondi 6 Running Shoe has an open engineered mesh design. This revamped mesh upper is more supple compared to the Bondi 5 and has strategically placed openings that allow for better airflow. Many users are very happy with these upgrades however, there is a drawback. Some users have complained that even though the Bondi 6 has good breathability, the revamped mesh upper design of the Bondi 6 is of somewhat lower quality compared to that of the previous edition.
Pros
Soft ride
Comfortable upper
Impressive cushioning
Made of quality materials
Provides excellent protection for the feet
Cons
Some durability concerns
Somewhat bulky
---
Orthofeet Proven Women's Sneakers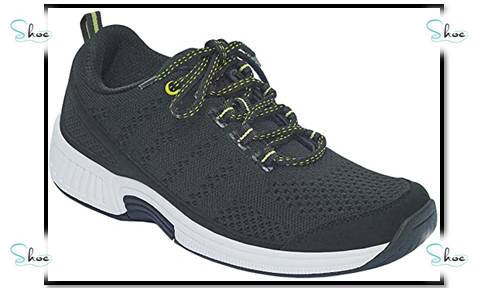 Orthofeet is a renowned manufacturer of top-quality diabetic shoes and orthotics. The Coral from Orthofeet is a trendy and highly therapeutic walking footwear. The company designed the footwear for casual outings as well as for use within a relaxed work environment. The built-in, seam-free lining helps with diabetes and Achilles tendon injury. If you suffer from other health conditions such as back pain, arthritis, plantar fasciitis, or bunions, this footwear might be just what you require. They are engineered to cater to a variety of foot issues.
Key Features
Lightweight sole that lets you walk without stress
Ergonomic design that allows for supreme comfort
Super cushioning
Premium orthotic insoles featuring anatomical arch support
Available in wide, extra wide, and medium widths
Unique therapeutic design that helps reduce stress on the joints
Soft uppers plus smooth interior lining helps protect sensitive feet
Wide and spacious toe box
Removable insoles that can accommodate prescribed orthotics
The Orthofeet coral is designed to cater to a variety of foot problems, and the manufacturers tout it as one of the best shoes for bunions available in the market today. It comes with a wide and spacious toe box that offers a comfy, non-binding fit for the anterior section of the foot and toes, helping to ease pressure on bunions and other foot conditions.
In addition, the footwear comes with a detachable contoured insole, which molds to your feet's shape, offering personalized support and cushioning with the aid of its deep, padded heel-seat and anatomical arch support. This impressively engineered insole helps alleviate any pain you may have at your hips, lower back, knees and down to your heels. All of these features help make the Orthofeet Coral one of the best shoes for nurses with back pain.
The Orthofeet Coral has an upper produced from a breathable and lightweight synthetic, knitted mesh fabric. Aside from the spacious toe box, the shoe features an extra depth, non-binding construction, which allows for additional comfort particularly if you experience feet swelling during use. This is because the shoe will stretch as your feet swells, and will not restrict them or cause any discomfort. In addition, the footwear's cleverly designed knit fabric upper allows for impressive air circulation within the shoe, thereby providing a cool, properly ventilated in-shoe sensation.
Pros
The spacious toe box is superb for toe problems like bunions
The ergonomic and lightweight sole features air cushioning that offers supreme cushioning without additional weight
Breathable and stretchy mesh upper
Detachable insoles
Antimicrobial lining
Impressive sixty-day wear test plus a complete refund if you're not completely satisfied
Cons
Soles are not very durable
Available in limited color options
A bit pricey
See also: Best Shoes for Nurses with Bunions
---
Merrell Women's Jungle Moc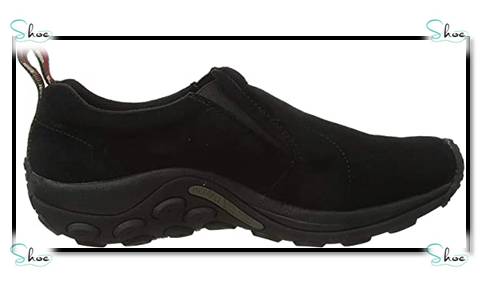 The Jungle Moc Series from Merrell has been gracing feet since the year 1998, and it is not surprising that the classic footwear is still relevant today. The Merrell Women's Jungle Moc Slip-On comes with a design that offers additional support and comfort needed by nurses and other professionals who spend most of their days on their feet. The casual footwear also performs great as a recovery choice for athletes who require a bit of additional TLC for everyday activities and chores. The footwear is designed for multiple terrains and is available in a range of neutrally toned shades.
Key Features
Synthetic sole
Casual slip-on construction
Molded nylon arch shank
Mesh Interior
EVA midsole
Authentic suede upper design
Comes in multiple neutral shades
The outsole of the Women's Jungle Moc Slip-On is produced from strong M Select Grip substance. This material helps grip a variety of surfaces so as to keep the wearer secure and safe even on dangerous terrains. The M Select Grip on the shoe's outsole also helps to increase the lifespan of the footwear.
The heel of this classic shoe has Merrell-designed air cushioning that helps soften the impact of your feet landing on the ground. For additional comfort and shock protection, the footwear is fitted with an EVA midsole as well as Merrell's signature M Select footbed. Many reviewers agree that the Merrell Women's Jungle Moc Slip-On is one of the best athletic shoes for nurses due to the shoe's impressive midfoot arch support and the midsole's properly cushioned construction.
The upper of the women's Jungle Moc is produced from a first-class suede material, and it performs wonderfully as regards durability and elegance. Many reviewers have said the shoe's upper feels supportive, fits true to size and allows for a simple, slip-on fit. Nevertheless, bear in mind that even though suede is a durable material, it is not very breathable. Some users of the footwear have pointed out that the shoe's ventilation is somewhat limited.
Pros
Available in a variety of colors
Comfortable and supportive
Provides excellent traction
Simple to wear slip-on construction
Highly durable
Cons
Suede is not easy to maintain
Limited breathability
See also: Best Slip-On Shoes for Nurses
---
Brooks Women's Addiction Walker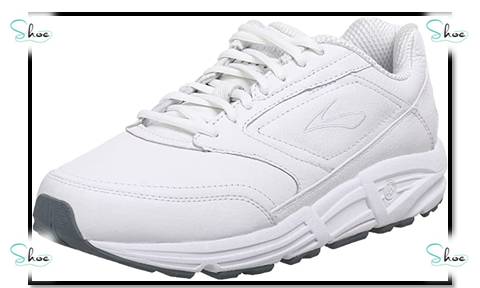 Brooks is a shoe company that requires no introduction. The company has been in the business of designing and marketing top-performance running shoes since the year 1914, and they understand which materials are suitable for shoe construction. The company utilized highly durable and environment-friendly materials in the making of this footwear, and it delivers a superb walking experience. Comfort, support, and durability are some of the attributes that help make this footwear one of the best shoes for nurses with back pain.
Key Features
Non-slip rubber outsole
100 percent manmade
Biodegradable midsole foam that is environment friendly
BioMoGo DNA midsole that adapts to your speed, weight and stride for a comfy walking experience
Full-grain leather upper
Durable
The Brooks Women's Addiction Walker Walking Shoe has an outsole made from a slip-resistant rubber substance. This rubber substance is highly durable and is engineered to tolerate lengthy everyday walks on roads, pavements and concrete surfaces. Aside from being slip-resistant, the shoe's outsole is made using environment friendly materials. Thus, if you opt for this classic footwear from Brooks, you will be helping the world be a little greener.
Full-grain leather plus stitched overlays is used in making the upper of the women's Addiction walker. Full grain leather helps ensure your ankles are adequately protected and offers water-resistance as well. There is also a supple, plush-like material within the inner part of the shoe's upper. This material helps ensure a comfortable fit without causing additional pressures on your feet. The Brooks Women's Addiction Walker Walking Shoe comes with a conventional lacing system that allows for a simple on-and-off.
Brooks employed its signature BioMoGo DNA in making the midsole of this footwear. BioMoGo DNA within the midsole provides adaptive cushioning as well as responsiveness. This walking shoe is great for individuals with flat arches, as it features the Extended Progressive Diagonal Rollbar, which helps reduce pronation (foot rolling inward).
Pros
Slip-resistant outsole offers excellent traction on varied terrains
BioMoGo DNA platform that offers supreme comfort and cushioning
Supportive footwear appropriate for individuals with low arches
Biodegradable midsole
Top-quality leather upper
Traditional lacing system
Cons
Limited breathability
A bit expensive
See also: Best Shoes for Nurses with Wide Feet
---
Gravity Defyer Women's G-Defy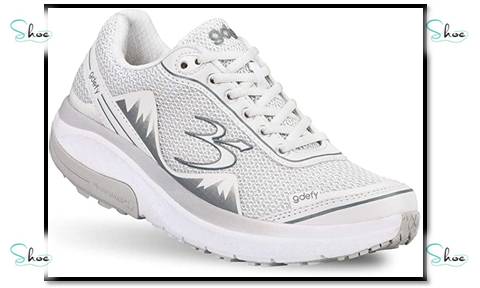 Gravity Defyer is an exceptional shoe brand that produces shoes for individuals who suffer from a range of foot abnormalities and conditions. Breathable and lightweight, the women's G-Defy Mighty walk offers a secure fit plus a pliable interior lining as well as a low-profile construction that uses Gravity Defyer's signature technology to absorb shock. The shoe is a bit costly, but the features this finery boasts will definitely make up for that.
Key Features
Patented VersoShock technology that helps remove violent impact on your feet
Detachable insoles that can be replaced with custom orthotics
Spacious Toe Box that allows for extra wiggle room
Low heel-toe differential that ensures reduced pressure on your heels and toe joints
Completely seamless interior that helps reduce skin irritation
Front rocker sole plus a supported midfoot for relieving and preventing plantar fasciitis
The Women's G-Defy Mighty Walk features two of Gravity Defyer's patented technologies – VersoShock technology and spring system technology. What these two technologies do is that they evenly distribute the sudden shocks within your shoes thereby converting them into positive energy. With this feature, you will not experience any type of painful pressures on your toes, heels and back. It is not surprising then why the footwear is ranked as one of the best tennis shoes for back pain and other back muscle issues.
If you have extremely sensitive skin, one feature you will love about the Women's G-Defy Mighty Walk is that the inside is completely seamless. With this feature, your feet will never be vulnerable to any rashes or irritations. The footwear's toe box has sufficient wiggle space for your toes even when they swell up due to extended walking and standing. In addition, the soft insoles fitted within the G-Defy mighty walk are detachable, which means you can replace them with custom orthotics when needed.
Pros
Lightweight
Comfortable
Wide toe box for optimal comfort
Easy to clean
See also: Best Breathable Shoes for Nurses
---
ASICS Men's Gel-Kayano 25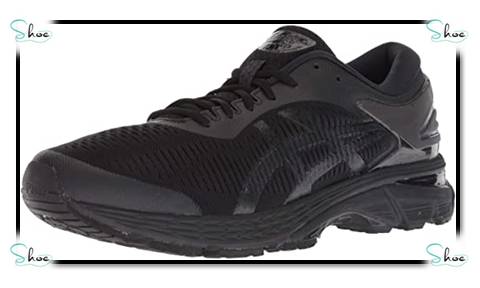 Asics may not be as popular as Adidas and some other leading shoe brands, but the company is widely ranked among the best running footwear makers due to their unswerving design quality plus reasonable prices. Comfortable and lightweight, the ASICS Men's Gel-Kayano 25 running shoe has been touted as one of the best shoes for male nurses with back pain. The shoe also provides fantastic supportive features for individuals who have overpronation or arch issues.
Key Features
Rubber sole
Manmade, mesh
Flyte foam midsole for enhanced responsiveness
Guidance Trusstic System tech for improved gait efficiency
Dynamic DuoMax Support design for dual-density cushioning
Ortholite internal sockliner for extra comfort
Fluidfit upper material for supreme breathable comfort
The arrival of the Gel-Kayano 25 marks the 25th anniversary of the Kayano footwear series from Asics. The fact that the series reached this stage speaks of the company's commitment to depending on what has worked well and making improvements with each new model. The ASICS Men's Gel-Kayano 25 has a sole unit that blends technology from previous editions with some innovative verified technology.
The Gel-Kayano 25 features Dynamic Duomax cushioning plus Gel within the heel. These technologies, which have been a component of Asic's stability line, help with regulating overpronation and shock absorption within the sole unit. Features that are novel to the Kayano 25 are the Flytefoam Propel located at the shoe's forefront and Flytefoam lyte located within the shoe's heel area. These two cushioning revamps help with shock absorption as well as give the sole area more flexibility and durability.
Pros
Impressive midsole design
Fantastic support features
Provides excellent flexibility and stability
Supremely comfortable
Cons
Sole unit is a bit bulky
Available color choices are not so fascinating
See also: Best Shoes for Male Nurses
---
ASICS Men's GEL-Venture 5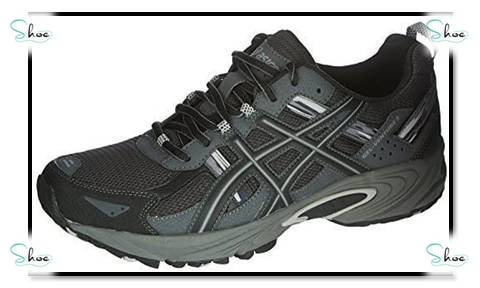 A good pair of shoes can make all the difference between a pleasant, successful workday and an agonizing disappointing one. This is why it is important you take a number of factors into consideration when in the market for a comfortable, high-performing, and lasting pair of walking shoes. The Asics Men's GEL-Venture 5 Running Shoe delivers impressive durability and performance with its luxurious underfoot cushioning, shock-absorbing upper, and a special trail-specific outsole.
Key Features
Rubber sole
Detachable sockliner that can be replaced with medical orthotics
Rearfoot Gel cushioning
Trail-specific outsole plus reversed traction lugs
Outdoor-ready runner plus mesh and brushstroke-patterned underlays
AHAR outsole rubber fitted in vital high-wear areas
The ASICS Men's GEL-Venture 5 Running Shoe comes with an upper made of a breathable mesh fabric that delivers impressive ventilation. The footwear offers some degree of water resistance – thanks to the fact that the upper is tightly woven. In addition, there are stitched synthetic overlays within the upper construction, which provides additional structural support as well as help protect the foot from hazards that might be present within the work environment.
The footwear also has a smooth sock liner that runs throughout the upper that helps ease possible irritation. It also features a heel and toe cap that ensures the heel and toe are properly protected from environmental hazards.
The GEL-Venture 5 from ASICS has an industry-standard EVA midsole. EVA is a highly responsive and lightweight cushioning system that also helps to absorb shocks to give your foot better landing as well as reduce the danger of risk of injury.
Pros
Stylish design
Available in a variety of colors and sizes
Lightweight EVA midsole that is comfortable and responsive
Removable and comfortable sock liner
Provides excellent stability
---
Why Back Pain Does Not Have to Affect a Nurse's Performance
Nursing is a physically demanding profession, and it tends to take a toll on the body. The back, legs, and feet tend to be most affected since the average nurse rarely gets time to sit down. Incidents of lower back pain are higher among nurses than it is in most other professional groups. Not surprisingly, this problem can reduce efficiency in the healthcare system. The issue can become so extreme that some nurses are forced into early retirement. Naturally, no nurse wants to abandon the job he or she loves because of pain.
Understanding Lower Back Pain
Lower back pain is usually the result of strain in the muscles and ligaments. Stretching or tearing can occur because of heavy lifting, sudden movements, or incorrect lifting procedures. With nurses, intense activity levels are usually the cause, so in most cases, the damage is not severe, although the pain can become debilitating. Nurses are more prone to developing lower back pain due to conditions such as:
Sciatica – this results from a herniated disc, a disc that has slipped out of place, putting pressure on the sciatic nerve. The pain can radiate out to the legs and feet.
Spine curvature – abnormal curvatures such as those caused by scoliosis or lordosis can lead to poor posture and pain among nurses.
Spinal stenosis – this results from a narrowing of the spinal column, which leads to more pressure on the nerves and the spinal cord.
The wrong shoe choice is an often ignored contributor to lower back pain. If your shoes do not absorb shock, the stress from each step will travel up the legs and towards the lower back muscles and spine. Instability leads to poor posture and can affect the gait, which means more work for the lower back as the body tries to make adjustments. Poorly designed shoes can strain the leg and back muscles, and even put stress on the knees and hips.
Nurses who work in intensive care units seem to be most affected by back pain. In addition to the time spent standing and walking, nurses also do a lot of bending and lifting while caring for patients. Methods for dealing with back pain include:
Regular stretching to release tension in the muscles;
Keep body weight at a manageable level to reduce stress on back muscles;
Pay attention to posture when sitting or standing;
Alternating the use of ice packs and heat pads on the affected area can help to reduce inflammation;
Ensure that the firmness of your mattress is correct as the wrong mattress is a contributor to back problems.
Choosing Shoes to Help Manage Back Pain
The right footwear can play a major role in preventing or alleviating back pain. Some nurses might develop back problems just by wearing the wrong shoes. Wearing the wrong pair of shoes can also cause damage to the feet. Nurses' shoes should be firm, but there must be a certain amount of flexibility to allow the feet to move naturally. Slip resistance will help to prevent injury, and they must be lightweight. The best shoes for nurses with back pain must be supportive and comfortable.
Proper cushioning in a pair of shoes must help to keep the feet comfortable, but it also allows nurses to adopt a neutral posture when standing. If their feet are not under too much pressure, they will not need to change their position to feel more relaxed. While this is not a firm rule, nurses often benefit more from shoes made from a soft, stretchable mesh material. The material is easy on the feet and encourages natural movement, which reduces stress on the lower back.
Before buying shoes, nurses should determine their arch type. Knowing the foot's arch type helps in getting the appropriate level of arch support. Shoes with proper support minimize the risk of overpronation, which is excessive rolling of the ankles while walking. Overpronation can take a toll on the alignment of the spine. Good arch support helps to prevent back pain, and in some cases, it can be an effective remedy.
All too often, people buy shoes thinking they are the perfect fit, only to find them uncomfortable later on. The fit of a pair of shoes is a critical step in protecting your lower back while working as a nurse. Shoes that are too tight will affect the way you walk, and ultimately give your back muscles and spine more work to do. Try on shoes later in the day, as the feet swell when you walk around for a few hours. In addition to getting the correct length, pay attention to the width of the shoes. There must be plenty of room in the toe box to allow your toes to spread out naturally. The proper width of shoes provides more support and stability, whether you are walking or standing.
Some shoes that should be first on your list for preventing or dealing with back pain are:
New Balance Women's 1540 V2 – the dual-density foam collar provides support, and the built-in rollbar gives it stability and minimizes overpronation;
Gravity Defyer Women's G-Defy Mighty Walk – this shoe utilizes special shock absorption technology and has plenty of space in the toe box;
Hoka One One Women's Bondi 6 – with an engineered mesh upper it provides a superior fit, and the MetaRocker technology promises a comfortable stride;
Brooks Women's Addiction Walker – a durable shoe with an adaptive BioMoGo DNA midsole that enhances comfort;
ASICS Men's Gel-Kayano 25 – a foam midsole increases responsiveness for more effortless movement and less stress on the lower back;
ASICS Men's Gel Venture 5 – this has cushioning in the rearfoot for shock absorption, and it can accommodate medical orthotics
Nurses should always be aware of the impact that back pain can have on their ability to perform at work. Proper patient care is reliant on the nurse's health and sense of physical wellbeing. It is important to consult a doctor if you have back pain, but wearing the right shoes can be an easy way to protect yourself.
Frequently Asked Questions (FAQs)
Does wearing the wrong shoes lead to back pain?
The feet, legs, and back form the kinetic chain when you walk. So, problems with one part of that chain can affect other parts. The wrong shoes will keep your feet from moving correctly, and this will affect the lower joints and the lower back.
Do flat shoes contribute to lower back pain?
Flat shoes typically lack proper arch support that helps to keep the feet stable. This leads to overpronation, which puts additional pressure on the lower back and throws off the alignment, leading to pain.
Can shoes help someone with back pain?
Back pain has different causes, and the severity varies depending on several factors. Many people report getting significant relief from work-related back pain after getting new shoes. In cases where the pain is caused by bad posture, work-related stress, excessive walking or standing, the right shoes can prevent or decrease back pain.
What can a nurse do to prevent back pain?
In addition to wearing the right shoes, there are other things a nurse can do to prevent back pain. Lifting using the proper technique can reduce stress on the lower back and help prevent injury. Stretching and regular exercising can strengthen back muscles and make it easier to perform various tasks. Nurses should ensure that they get enough rest to give back muscles enough time to recover.
Why do some nurses end up with back pain?
Nursing is a high-pressure job that is physically demanding. Nurses repetitively bend to lift or reposition patients and spend a lot of time on their feet. These activities engage the back muscles, and without breaks, the back muscles become overworked. Stress is often placed directly on the spine as well, which also leads to back pain.