11 Best Gym Shoes for Nurses – Women and Men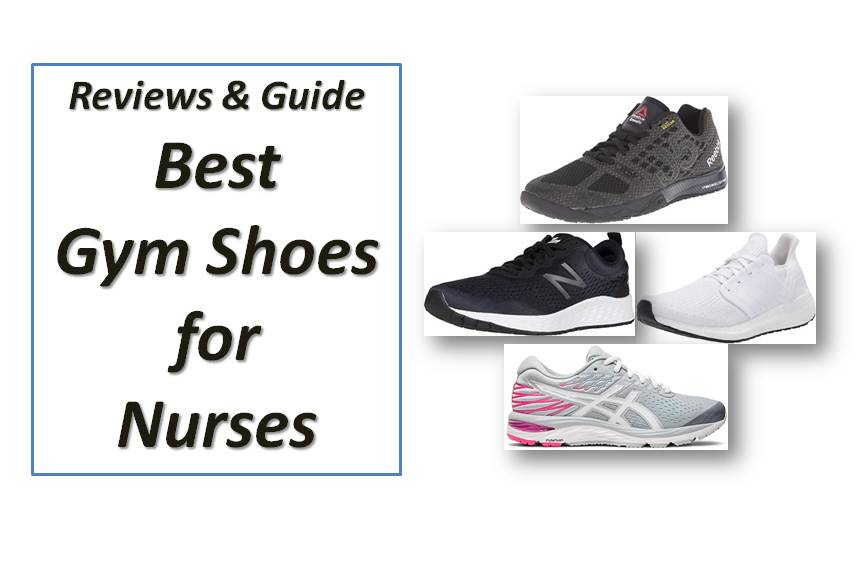 Regardless of the kind of work you do, it is vital that your shoes are supportive and you can comfortably move around in them throughout the day. Nursing is an active and physically tasking occupation, and all that moving around can be tough on your feet. Aside from your feet, wearing comfortable shoes that provide support and stability is vital for the overall health of the bigger joints within your knees, back and hip. Finding the appropriate pair of shoes can be a challenge – particularly if you do not have the time to search for and compare all the nursing shoes available in the market. That is why this list of the best gym shoes for nurses will come in handy. It will help you find the best footwear for your shifts that will keep your back and feet healthy and hopefully pain-free.
11 Best Gym Shoes for Nurses – Female and Male
Reebok Women's Crossfit Nano 5.0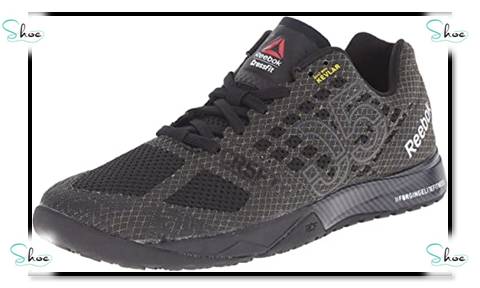 Reebok is renowned worldwide for making quality products that stand the test of time. The company manufactures footwear that are lightweight, durable, and flexible yet supportive. You will find all of these features in the Women's Crossfit Nano 5.0. Aside from its sleek and stylish appearance, the shoe will also perform well for nurses who are continually on the go.
Key Features
Dupont Kevlar upper for extra durability
Polyurethane Nanoshell for additional protection against midsole abrasion
CMEVA midsole for superior cushioning and anti-odor properties
RopePro carbon rubber technology that helps protect the midfoot foam
Rubber sole for extra comfort and traction
The outsole of this impressive footwear from Reebok is extremely durable, and that is partly due to the highly resistant and abrasive RopePro carbon rubber material used in its construction. With this feature, you will never have to worry about slipping and falling even when walking on a wet or slippery surface.
The midsole of the Reebok Women's Crossfit Nano 5.0 Training Shoe is engineered using polyurethane NanoShell. Aside from providing excellent support for standing and walking all day on any kind of surface, the Polyurethane NanoShell provides additional protection against midsole abrasion.
The outstanding upper design of the women's Crossfit Nano 5 is one of the features that qualify it as one of the best trainers for nurses. The upper is constructed using Dupont Kevlar technology, which gives the shoe a high degree of durability. In addition, the Dupont Kevlar mesh upper help ensures your feet are adequately ventilated and aerated so they feel relaxed during those long shifts. Reviewers have said several pleasant things about the footwear's breathability.
The Reebok Women's Crossfit Nano 5.0 Training Shoe weighs about 0.5 pounds, which means it is not lightweight but not heavy either. Many nurses and other healthcare professionals are happy with the footwear's weight and said the shoe is great for standing and walking around all day.
The midsole of the footwear also feature CMEVA technology, which provides a pleasant blend of energy efficiency as well as plenty of cushioning. This feature helps ensure that your feet remain comfortable even on your most active days.
Pros
Wide toe box
Impressive breathability
Highly durable
Trendy design
Cons
Some users have complained about the shoe's tongue, which is not very flexible
See also: Best Trainers for Nurses
---
PUMA Women's Tazon 6 WN's FM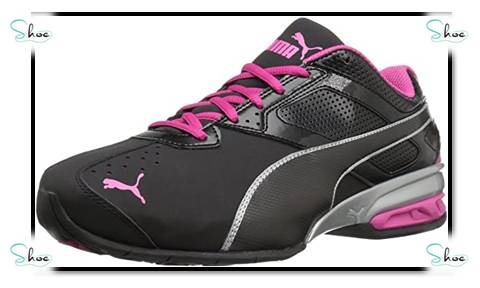 PUMA is the world's third-biggest sports brand company and is known globally for its highly iconic products. The company did an excellent job with the women's Tazon 6 FM. The shoe has great cushioning and is one of the best shoes for nurses standing all day. The footwear has a highly breathable upper that will help keep your feet cool even when the weather is hot and humid. In addition, the shoe looks stylish and attractive and will go well with your nursing uniform.
Key Features
Rubber sole
Breathable Ecoortholite sockliner that allows for excellent fit and comfort
TPU reinforced outsole for better stability
Stylish design
Synthetic leather upper
The women's Tazon 6 FM features a rubber outsole. Rubber is a typical material utilized in the outsole of shoes of this type. The outsole is engineered to be durable as well as provide the wearer with protection to reduce the danger of slipping and falling. There is also a plastic-like material called thermoplastic urethane in the middle of the shoe's outsole. This material provides extra support to your feet and decreases the risk of injuries. In addition, the rear heel of the footwear has EVA foam on the inside. This foam provides additional cushioning and adds a springy feel to each step.
The Tazon 6 FM's midsole is made of traditional EVA filling. EVA is commonly used in the making of midsoles because it is essentially light and elastic and has impressive shock-absorbent qualities. The upper of the PUMA Women's Tazon 6 WN's FM Cross-Trainer Shoe is made from synthetic leather. The synthetic leather helps to give the footwear a sleek appearance whilst also maintaining breathability through the perforations on the leather upper.
The shoe's upper also features a breathable and antibacterial Ecoortholite sockliner that helps your feet to remain odor-free and airy. This is one of the features that place the Tazon 6 among the best gym shoes for nurses. Lastly, the Tazon 6 from PUMA has a lacing system that allows for exceptional fit and performance.
Pros
Trendy design
Durable
Features EVA technology for cushioning and shock absorption
Cushioned insoles
Provides excellent ankle and arch support
See also: Best Tennis Shoes for Nurses
---
Adidas Women's Ultraboost 20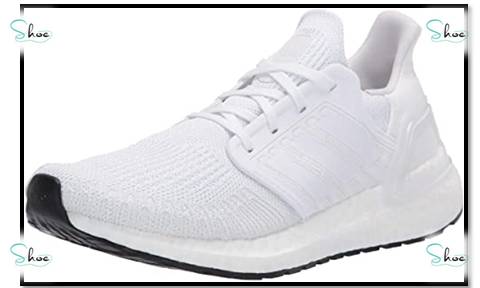 This remarkable footwear from Adidas is made with collaboration between Adidas and the International Space Station, and the collab actually produced a highly functional and good-looking footwear. If you are aware of the ultra boost series from Adidas, then you probably know that these shoes are among the best running shoes for nurses available in the market. The design approach, technology as well as the materials utilized in the process is some of the things that make these shoes so distinct from others. Adidas recently launched an improved version of the ultra boost series called ultra boost 20 or ultra boost 2020.
Key Features
Rubber sole that boosts traction and stability
Primeknit upper that provides breathable comfort
Specially engineered energy return system for supreme comfort and support
Amply padded and cushioned heel
As regards looks, the ultra boost 20 does have something that separates it from other running shoes in its price range. The midsole of the footwear has a coating that changes from metallic blue to purple and reflects different colors depending on lighting. The shoe's Continental Stretchweb outsole provides impressive traction on any type of surface and is highly durable.
The midsole of the ultra boost 20 also features the innovative boost technology and it has been improved to provide extra cushioning and responsiveness. The upper of the footwear features Adidas primeknit technology, which is stretchy and breathable. This feature ensures your feet stay cool and dry even during very long shifts. Also, the shoe's stretchy upper provides a remarkable fit that adjusts to the shape of your foot, be it narrow or wide. In all, the upper design is aesthetically attractive, trendy, and provides a comfortable, snug fit.
Pros
Dependable boost cushioning
Impressive traction and durability with continental rubber
Remarkable energy return
Highly comfortable upper
Cons
A bit pricey compared to similar brands in its price range
Shoe feels a little heavy
See also: Best Running Shoes for Nurses
---
New Balance Women's Arishi V3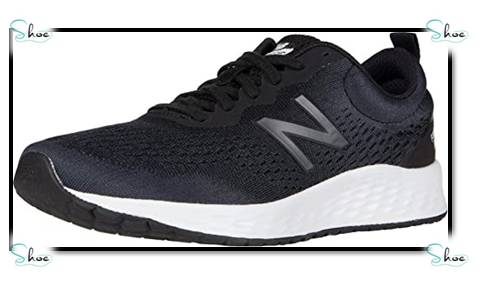 New Balance is well-known as one of the globe's leading shoe manufacturers. The company makes shoes that are durable enough to withstand plenty of walking and trendy enough for everyday wear. The women's Fresh Foam Arishi from New Balance is one of the best athletic shoes for nurses because it has an impressive breathable structure and provides all-day comfort. Even though the footwear has a somewhat dull look, it boasts a range of impressive features that will provide supreme comfort and stability for your feet.
Key Features
Mesh upper for excellent airflow and breathability
Responsive midsole with fresh foam cushioning for ultimate comfort
Rubber outsole for durability
Lightweight construction
New Balance's signature NB Response performance insert for extra cushioning
The shoe's outsole is made using a conventional rubber material. Rubber outsoles provide the best possible balance of durability and traction, plus a responsive feel on irregular terrain. The main selling point of the women's Fresh Foam Arishi is the midsole, which runs across the shoe's length. It is made using New Balance's signature Fresh Foam material. This lightweight foam is a full-length substance that provides the wearer with responsive cushioning.
In addition, this innovative fresh foam material will adapt to the shape of your foot, to provide plush support underfoot. Several users say this midsole material is beneficial for preventing injury for the reason that it also performs a fantastic job of shock absorption.
The upper of the women's Fresh Foam Arishi is made using a breathable mesh that helps to ensure your feet are cool and dry in all weather conditions. Sweaty feet can make you feel bad at your workplace, and that is why this shoe is a great option that will help prevent accumulation of sweat as well as odor-causing bacteria.
Wearing a shoe that is too heavy will slow you down as well as tire you out sooner compared to lightweight footwear. The Women's Fresh Foam Arishi from New Balance weighs approximately 0.44 pounds (7 ounces), which means it is a comparatively lightweight option.
Pros
Stylish
Breathable
Extra cushioning
Reasonably priced
Cons
Not so trendy look
Narrow toe box
See also: Best Athletic Shoes for Nurses
---
Reebok Women's Nano 9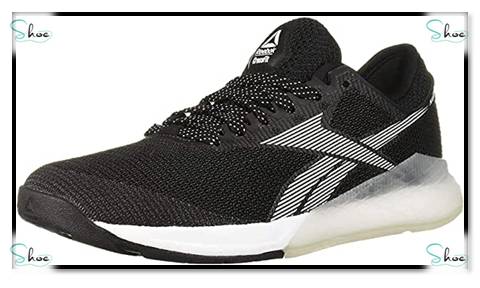 Trendy and simple, this remarkable footwear from Reebok offers supreme comfort and is sure to be one of the finest shoes you will ever own. The training shoe was originally designed for cross-fitters but it is also one of the best shoes for nurses who are on their feet all day. The major attributes of the Reebok Women's Nano 9 Cross Trainer shoes comprise a spacious toe box as well as a low heel drop that allows for greater stability. While the Nano 9 is a bit costlier compared to other brands, every penny you spend on it is worth it because of the modern technology utilized in its making.
Key Features
Rubber sole
Flex weave upper for extra stability, durability, and breathability
Flat and spacious toe box
Ropepro midsole wrap for better durability
The upper of the women's Nano 9 is produced mainly from Reebok's signature Flexweave material. This material mostly feels like a plastic covering on the footwear that lies above an internal breathable mesh. With this feature, you can be sure your feet will be at a comfortable temperature even after several hours of use. Aside from comfort, the flexweave also gives the footwear extra durability for long-life performance.
The midfoot of the shoes upper has 6 eyelets that run across its length. Reebok added the 6 eyelets to provide the user with additional ankle stability. As regards durability, the Reebok Women's Nano 9 was engineered to last a very long time. Some reviewers have even commented that this footwear is indestructible. This is mainly because the flexweave used in the making of the shoes upper is extremely durable and flexible. With this feature, the footwear is able to adjust to your specific foot landing as well as create efficient transitions as you walk on any terrain.
The Reebok Women's Nano 9 Cross Trainer shoes offer a great deal of comfort, versatility, and durability – thanks to the footwear's firm midsole and outsole in addition to its minimal drop.
Pros
Comfortable midsole
Extremely durable upper
Comfortable and wide toe box
Available in several color choices
Impressive padding on upper
Cons
Pricey
Poor traction on wet surfaces
See also: Best Shoes for Nurses
---
Skechers Women's D'Lites Sneaker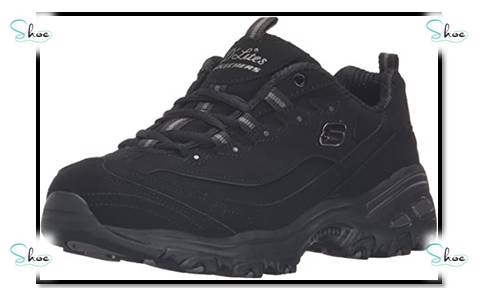 If you have been searching for the best trainers for nurses on feet all day, look no further. Check out this impressive sneaker from one of the most famous brands when it comes to stylish, athletic, casual, and comfortable footwear. The Skechers women's D'Lites Memory Foam lace-up sneaker is perfect for everyday wear – thanks to its memory foam midsole that molds to the shape of your feet providing pressure relief and supreme comfort. The shoe is available in a wide variety of colors so you will find something that will suit your style sense and personality.
Key Features
Rubber sole
Leather and synthetic upper
Lace-up closure
Memory foam midsole
Padded tongue and collar
Sporty design
Lightweight
As a nurse who is constantly on the go, you need a reliable pair of comfortable shoes to keep your feet happy and healthy. Several users agree that the Skechers Women's D'Lites Memory Foam Lace-up Sneaker is properly cushioned and supremely comfortable. The footwear has a memory foam midsole that helps absorb shock to decrease pressure points on your feet. Several users have pointed out that the shoe fits true to size and that it has a perfect fit. All these help to add to the footwear's comfort level.
Another feature that many users love about the Skechers Women's D'Lites sneaker is it's upper, which is produced from a lightweight mesh material. This feature gives the footwear impressive breathability as well as an astounding cooling effect. What all this means is that the footwear will ensure your feet stay cool and dry all day long.
The outsole of this sneaker is made from a flexible rubber material. It has been proven that rubber outsoles provide excellent traction even on wet terrains. The rubber outsole is also very durable so you do not have to bother about them getting damaged too quickly.
Pros
Excellent traction
Reasonably priced
Great shock absorption
Lightweight
Heel and toe protection
Easy to clean
Cons
Requires breaking in
Bulky design
See also: Best Sneakers for Nurses
---
ASICS Women's Gel-Cumulus 21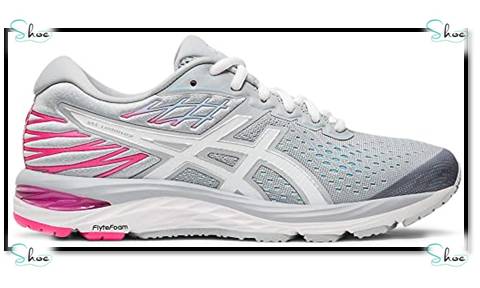 ASICS is a company that makes mainly running shoes. The Gel-Cumulus line is arguably the most enduring series in the company's family. These shoes are a first-class everyday trainer that offers sufficient cushioning for long walks. The 21st edition of the Gel Cumulus series provides small modifications as well as updates to the former version. Specifically, the Asics Women's Gel-Cumulus 21 running shoe has features that make it one of the best shoes for nurses standing all day.
Key Features
Rubber Sole
Manmade and fabric mesh upper
SpevaFoam 45 for enhanced support and stability
FLYTEFOAM Propel technology for supreme bounce and energy
Detachable sockliner that offers cushioning effect
The Women's Gel-Cumulus 21 Running Shoes has an outsole made from a rubber compound that ASICS calls AHAR (ASICS high-abrasion rubber). The rubber material provides cushioning to the heels and forefoot whilst allowing for the natural flexing of the forefoot. Also, the AHAR outsole adds to the shoe's durability and offers improved traction on a range of surfaces.
Nurses require durable, lightweight shoes due to the constant movements they make. A heavy pair of shoes will quickly exhaust your legs when walking and this can adversely affect your performance at the workplace. The ASICS Women's Gel-Cumulus 21 Running Shoes is not heavy; however, it is also not lightweight. The shoe weighs approximately 0.63 pounds, which is the appropriate weight for a walking shoe.
The Gel-Cumulus 21 comes with a Jacquard mesh upper, which helps to provide good ventilation for the feet. Breathable sneakers are highly essential for nurses because sweaty feet can result in blisters and bad odors. The Gel-Cumulus 21 is fitted with a detachable sockliner that offers cushioning effect and moisture wicking for a dryer, cooler, healthier environment.
Pros
Flexible and breathable
AHAR outsoles that provide excellent traction and durability
Jacquard mesh upper for better breathability
FlyteFoam Propel technology that adds extra bounce to your steps
Cons
Some users have not been very positive about the footwear's responsiveness
---
Hoka One One Women's Gaviota 2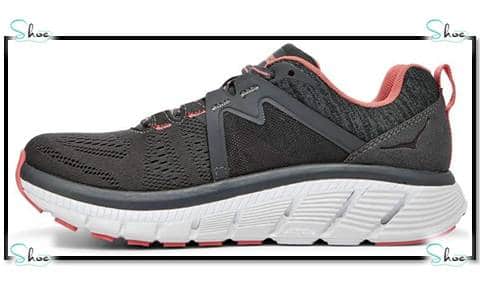 If you were excited with the first Gaviota from Hoka, be prepared to revel in the shoe's most recent edition. The Hoka ONE ONE Women's Gaviota 2 Running Shoe comes with all the attributes you liked in the earlier version and there are now enhancements in the footwear's general feel, fit, and appearance. Hoka made the footwear as an everyday trainer for long-distance runners. Nevertheless, several testers agree that it is a fantastic walking shoe good for work or casual walking. The shoe delivers a marvelously plush and cozy ride that enhances shock dispersion. It is one of the best gym shoes for nurses as it is breathable, soft, lightweight, fits snugly, and has an amazing look.
Key Features
Meta-Rocker construction for better stability
Arch-lock wings deliver midfoot support and stability
Molded Ortholite sock liner
Lightweight
Open engineered mesh
What differentiates Hoka running shoes from other brands is the midsole design. The Women's Gaviota 2 Running Shoe has a unique feel mainly due to the midsole, which is dual-density and encompasses EVA and rubber. This blend of materials delivers enhanced cushioning whilst keeping the shoe lightweight.
The shoe's stability is impressive as Hoka employs what they refer to as J-Frame technology, which is simply a type of midsole cushioning. This cushioning begins at the forefoot extending down the mid-section of the foot and finally wraps around the heel. One wear tester stated, "This J-Frame technology was at first awkward, but once I got accustomed to it, I appreciated the effectiveness with which it delivered stability for my ankle and foot".
The outsole of the Hoka Gaviota 2 features zonal rubber placement, which is why the footwear delivers outstanding grip and traction on various kinds of surfaces be it wet or dry. Although the rubber is designed to be durable, a few wearers report seeing some wear after just a few weeks of use.
The upper of this Hoka running shoe has undergone a major overhaul compared to its former edition. The Gaviota 2 now boasts an engineered mesh forefoot to give the shoe a more breathable feel. The material employed in constructing the shoe's arch region has changed to canvas that compares to suede with regard to plushness.
Another noteworthy characteristic of this nursing shoe is the ortholite sock liner that is fitted on the interior of the shoe. It will mold to your feet' unique outline delivering a luxurious and plush step-in experience.
Pros
Well-cushioned
Offers a stable stride
Lightweight build
Trendy design
See also: Best Walking Shoes for Nurses
---
Reebok Men's Crossfit Nano 7.0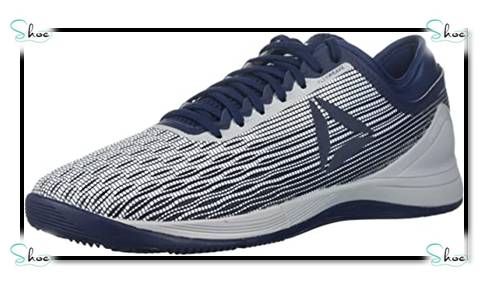 Cross-fit shoes are engineered to feel like stretchy tennis shoes; however, these shoes are specially designed for strength athletes. For this reason, the shoes have a slightly different construction compared to your regular sneaker. Some of these features include extra heel support, durable construction, and firmer soles. The Reebok Men's Crossfit Nano 7.0 Flexweave Sneaker was originally designed for the unique requirements of a CrossFit athlete; however, the footwear comes with all the features that a reliable nursing shoe should have.
Key Features
Durable rubber outsole
Breathable Nanoweave upper
CMEVA midsole
Low cut design
Interior heel sleeve
Distinctive figure 8 design at the upper
The Reebok Men's Crossfit Nano 7.0 Flexweave Sneaker has an outsole made from high abrasion rubber. This rubber material is extremely durable and thus can withstand several walking miles. In addition, the outsole's high abrasion rubber material adds an extra level of traction compared to other outsole rubber materials.
The footwear's midsole is made using a dual-density fabric. This material is multilayered and is capable of reverting to its original shape even after prolonged use. The shoe's forefoot has extra cushioning compared to previous models and this was done to meet the needs of strength athletes such as weightlifters and CrossFit trainers.
The upper of the Crossfit Nano 7.0 is made using Reebok's signature Flexweave material. Reebok says they created this flexweave material using their open figure 8 design. Several users mention that they like Reebok's flexweave material because it is extremely breathable and has a decent degree of flexibility. Another feature that places this footwear among the best gym shoes for nurses is its heel bootie construction, which helps deliver the comfort you require for ultimate performance at the workplace.
Pros
Highly durable
Available in several styles and colors
Wide toe box
Grippy soles and stable footing
Extremely comfortable
Cons
Some users have complained that the footwear runs narrow
---
New Balance Men's 940v3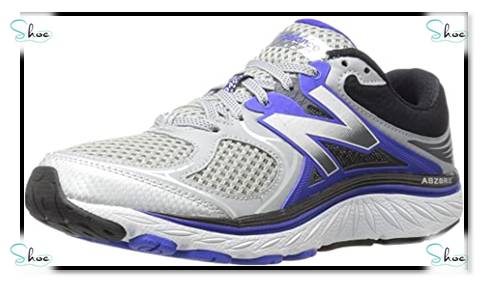 Are you tired of wearing expensive and uncomfortable shoes that hurt your feet? Check out the New Balance m940v3 running shoe. This trendy and top-quality footwear will add a splash of vogue to your shoe shelf. The footwear comes with features that are designed to provide you with supreme comfort and stability for an enjoyable walking experience. One of the features that place it among the best gym shoes for nurses is its outsole, which is engineered to absorb shock and pressure when walking on various terrains.
Key Features
Rubber sole
Bootie design, dual-density midsole
Polyurethane insert that provides excellent cushioning
Removable insole
Conventional lace-up closure
Ortholite sockliner
This remarkable footwear from New Balance has an outsole made from blown rubber. Aside from providing the optimum balance of durability and traction, the rubber outsole will help give your steps a stable and smooth feel. Another feature you will love about the shoe's outsole is that it is waterproof, which means it can tolerate slippery and wet surfaces.
The shoe's upper has a simple design, and is composed of an extremely breathable mesh plus synthetic overlays. The shoe's upper also has New Balance's proprietary Phantom Liner, which is designed to lessen irritations against your foot as well as improve the shoe's comfort and fit. New Balance also includes an Ortholite Sockliner that provides additional support and cushioning. In addition, the shoe is designed with a conventional lace-up closure that helps keep the fit secure and tight.
Pros
Shock absorbent cushioning
Trendy look
Highly comfortable and stable
Abzorb Strobel board that provides superior shock absorption
Ortholte foam for fantastic breathability
Cons
Pricey
Significantly heavy
See also: Best Shoes for Male Nurses
---
NOBULL Men's IVY Trainer
This simple, yet impressive shoe from NOBULL shoes is specially engineered to withstand the rigors of CrossFit training. Aside from being functional, the footwear is comfortable and has a fashionable look as well. The shoe is also considered one of the best tennis shoes for nurses due to its flat sole and durable, highly breathable upper.
Key Features
Heavy-duty construction
Patented SuperFabric Upper that provides impressive comfort
Strong heel cup
Flexible outsole lug pattern that offers fantastic traction on varied surfaces
High carbon medial and lateral for exceptional sidewall protection
If you take a close look at the image of this footwear, you will most likely observe that it has a somewhat different appearance from other training shoes. This is because the footwear's upper is made of fabric as opposed to leather or mesh. Many users say they love this fabric construction because it is durable and abrasion-resistant. In spite of this heavy-duty construction, the shoe's upper is still breathable and flexible – just what is required in a good nursing shoe.
These trainers are ranked among the best gym shoes for nurses because they are low and close to the ground however with just sufficient height to keep your feet happy as you stand and walk all day.
Pros
Supportive sole
Durable upper
Impressive grip and traction
Fits true to size
Sleek design
Flexible
Responsive
Cons
Available in few color choices
Pricey