8 Best Trainers for Nurses – Ultimate Guide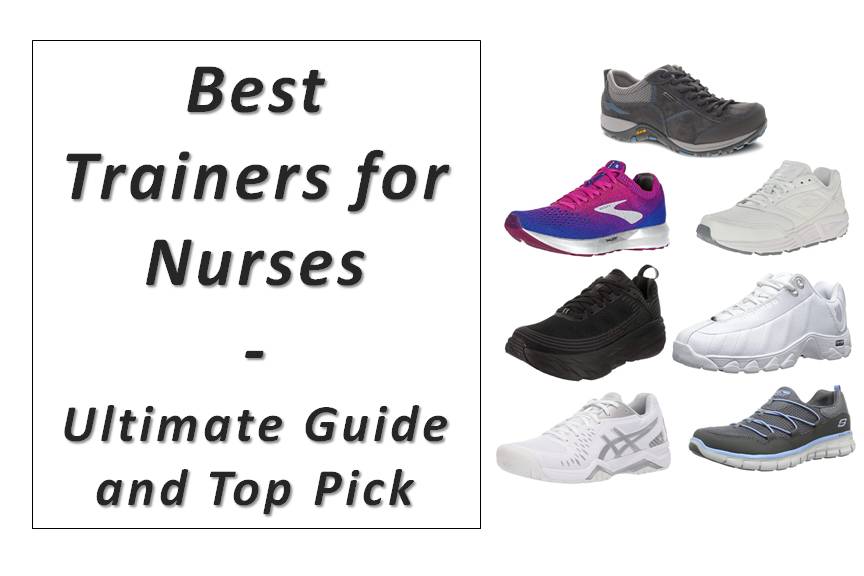 The nursing profession is an estimable one as it includes a range of career opportunities and specialties. However, no matter your specialty in the nursing field, the need for first-rate nursing shoes is supreme. Without cozy shoes, your time at the workplace can be gloomy because of excessive strain. If you are in the market for the best trainers for nurses, look for features that will ensure your comfort and safety. This post will highlight the best shoes for nurses to help you select a suitable one for you.
Best Trainers for Nurses – Top Picks
Brooks Women's Levitate 2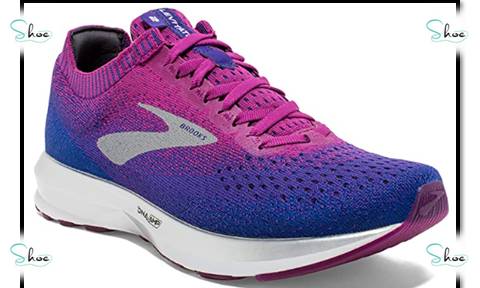 The Brooks Levitate 2 is originally a running shoe that has managed to acquire a place within the nursing shoe world. The footwear boasts numerous impressive features such as a supportive upper, firm cushioning, plus responsive insole. Customer reviews laud it for its splendid coziness that comes from a highly responsive cushioning. The Levitate 2 is however not a perfect shoe as a few customers have complained about its complex lacing system and limited breathability. Nevertheless, if you are looking for the best trainers for nurses to keep your feet relaxed during extended shifts, this brooks running shoe may be your finest bet.
Key Features
Synthetic sole
Highly responsive cushioning
6 mm drop
Flexible rubber outsole
DNA AMP midsole
Large toe box
Complex lacing system
Runners and nurses alike love the women's Levitate 2 due to its high durability and comfort. The durability comes from the upper and midsole that are crafted using high-quality materials. Several testers report that the footwear showed no indication of deterioration even after covering more than 500 kilometers with the shoe. Aside from the upper and midsole, the women's Levitate 2 is also fitted with a highly durable outsole that offers reasonable traction and grip on slippery and wet surfaces.
Another facet you will like about this Brook's trainer is its protective qualities. Brooks constructed the shoe to help wearers deal with chronic painful disorders like tendonitis. Specifically, the shoe helps minimize Achilles tendon irritation thanks to its specially designed heel collar plus faux-suede heel tab.
The Levitate 2 comes with a fit knit upper that is not so breathable, particularly on hot days. For this reason, the shoe is best worn on cold days, as it will do an excellent job of shielding your feet from frosty winds. In addition, the shoe's fit knit upper has a smart appearance and delivers a steady, distraction-free fit.
Long shifts are an arduous reality of the nursing profession. The women's Levitate 2 from Brooks is the ideal shoe that will help you survive these long shifts. This is because of the shoe's high-class insole that is neither excessively firm nor excessively soft. The insole also delivers just the appropriate support to your feet. The Levitate 2 has a flexible rubber outsole that offers reasonable traction and durability. However, a few users report that the gripping performance of the outsole was less than impressive when they used it on very slippery surfaces. Furthermore, if you are searching for a waterproof shoe or one that offers water resistance, the Levitate 2 may not be the best choice taking into account the compounds employed in making the upper and outsole.
Overall, however, the women's Levitate 2 is what you need if you are searching for dependable footwear that will help alleviate aching disorders like Achilles tendonitis.
Pros
Comfortable
Large toe box
Responsive with terrific energy return
Long-lasting
DNA AMP midsole
Ultra-soft feel
Pliable Fit Knit upper that snugly hugs the outlines of your foot
See also: Best Running Shoes for Nurses
---
HOKA ONE ONE Women's Bondi 6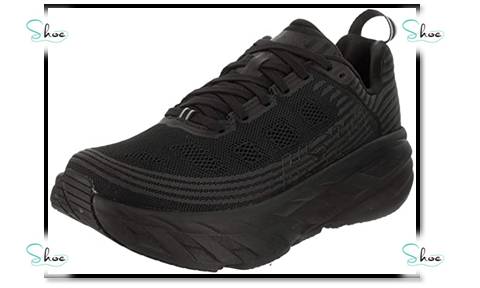 Hoka One One is a rising brand that is renowned for making shoes with large but lightweight soles. The Bondi 06 is one of the finest cushioned running shoes from the company's line-up. There are several reasons why the shoe is rated among the best nursing shoes available in the market today. To start with, its fantastic reviews online testify to its superb overall quality. Secondly, the shoe is highly functional, which means you can wear it all day at work as well as for casual walking, parties, and shopping. Lastly, the shoe has an attractive design that will keep you confident throughout the day.
Key Features
Breathable open engineered mesh upper plus seamless snythetic overlays
Inner Material: Textile
Outer Material: Synthetic
Lace-up closure
Heel type: flat
Gum rubber sole
Detachable, foam padded insole
Long-lasting full-length EVA midsole
Hard-wearing sole plus rubber inserts for enhanced traction
Shoe width: normal
If you are thrilled about the concept of walking on clouds then the HOKA Bondi 06 Nero is as near as you can get. The shoe's foam padded insole is specially crafted to give you that walking on clouds experience. In the past few years, Hoka placed more emphasis on making shoes with excellent padding and shock-absorption. Thus, if you have back pain or sore heel along with plantar fasciitis, this shoe can be an excellent choice for you.
The Bondi 06 Nero comes with a hardwearing, full-length EVA midsole that cradles your feet delivering optimal coziness and support regardless of how long you have been wearing it. Moreover, the footwear's mesh upper is pliant and constructed to allow for excellent airflow within the shoe. Therefore, you will never have to bother about your feet being overheated even on the most searing days of summer.
Another feature that helps make the Bondi 06 Nero one of the best trainers for nurses is its Lycra heel counter. Several reviewers report that their feet felt cozier within the shoe due to this feature. And, while the large sole unit makes the shoe appear somewhat bulky, it is remarkably lightweight adding to the trainer's overall coziness.
Pros
Delivers superb stability
Adequately cushioned
Highly comfortable
Excellent protective features
Made using top-quality materials
See also: Best Gym Shoes for Nurses
---
ASICS Women's Gel-Challenger 12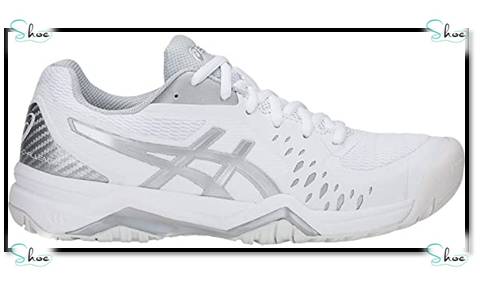 The women's Gel-Challenger 12 is one of the top-performing tennis shoes from ASICS. The footwear is fitted with advanced features and astonishingly comes at a reasonable cost. Several testers say that they were extremely impressed with the shoe; particularly taking into account its relatively low cost. The outsoles are hardwearing and deliver a satisfactory measure of traction for safe use on slippery and wet surfaces. The shoe also provides in-step coziness and is a great choice for nurses who are searching for lightweight, cozy, and budget-friendly performance.
Key Features
Solyte Midsole Material
Forefoot and Rearfoot GEL cushioning system
Sole: Rubber
Outer Material: synthetic
Mesh upper material
Trusstic system technology
Shoe width: Medium
Ortholite sock liner
Detachable sock liner
The Gel-Challenger 12 is a simple shoe made for mid-level tennis players. As you may be aware, the game of tennis requires a great deal of sideways movements. This is why the shoe is rated among the best sneakers for nurses with regard to support as it helps ensure you do not accidentally twist your ankles when making fast turns. At the workplace, you will be making constant quick turns as you move from one patient to another and from one ward to the other.
Many reviewers agree that the midsole of the Gel-Challenger 12 delivers superior cushioning providing the wearer with superlative support and comfort. The cushioning arrangement within the fore and rearfoot is produced from Gel. This gel soaks up the shock of your feet' landings thereby alleviating strain on your feet. If you require more support, you can take out the sock liner and replace it with custom insoles.
The upper of the Gel-Challenger 12 is mesh and it enlarges naturally with your foot as you walk. There is ample ventilation within the footwear due to the mesh upper. Add that to the herringbone soles of the shoe, and you can boldly stay all day long on your feet. There will be no fear of slips and falls when walking on any type of surface.
Several customers love the lightweight feel of the footwear. ASICS employed all of their newest lightweight technologies to slash ounces from this sneaker making it flexible and fast. Besides, the toe box is roomy enough to not cramp your toes.
The Women's Gel-Challenger 12 is perfect for the always on the go nurse who desires flexibility and performance. The shoe has a few flaws, however. A few users say that the shoe felt cozy during the initial few wears but the uppers widened over time thereby distorting the shoe's fit. They however report that this issue was resolved by lacing the footwear tighter.
Pros
Trusstic system technology that delivers excellent stability
Flexible
Gel cushioning system that helps attenuate shock
Rubber outsole that offers dependable traction on different terrains
Ideal for narrow feet
Reasonable breathability
Cons
Durability issues
The shoe runs narrow thus may not be suitable for individuals with wide feet
See also: Best Tennis Shoes for Nurses
---
Dansko Women's Paisley Sneaker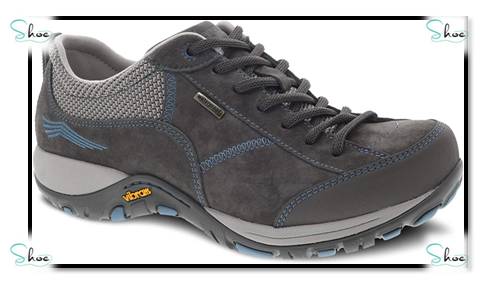 This sneaker from Dansko flawlessly combines coziness and style to create a nursing shoe that is both super functional and elegant. Thanks to its versatility, you can wear the Paisley to work, grocery store, or for casual walks around your neighborhood. The shoe also features a water-resistant leather upper. This means you can wear it in the snow or rain without ruining it. These, along with other impressive attributes make the Dansko Women's Paisley one of the best shoes for nurses UK.
Key Features
Hardwearing Vibram rubber outsole
Removable, triple-density EVA footbed
Dupont sorona fiber
CleansportNXT for odor management
Lace-up closure
Breathable, waterproof membrane plus seam sealing for shielding against wet weather
Heel height: 1.5"
Outer fabric: suede leather
Most online reviews agree that the Dansko Women's Paisley Sneaker allows for a truly customized fit. This is owing to the sneaker's detachable EVA footbed that can contain most traditional plus custom orthotics. Another highly loved feature of this Dansko sneaker is its triple-density EVA footbed that delivers fantastic shock absorption plus arch support. If you overpronate, wearing shoes with superior arch support can help you rectify this particular problem. This type of footwear can also help to keep your feet adequately aligned when walking thus alleviating leg, foot, and back pain that you might experience daily.
The shoe also boasts a well-built Vibram rubber outsole for superior grip and traction regardless of the floor surface you are walking on. If you have foot odor, chances are that it is because of the type of shoes you wear. Offensive foot odor results from bacteria, dirt, and sweat. The women's Paisley sneaker features Cleansport NXT technology that helps regulate offensive foot odors. This technology involves attaching natural and helpful microbes to the outer sections of the shoe's fabric. This gives a number of benefits including odor control.
Shoes that fit perfectly are essential for staying comfortable at the workplace as well as for preventing foot problems like foot corn, athlete's foot, and bunions. The lace-up closure of the Women's Paisley helps deliver a personalized fit as well as comfort required for staying on your feet throughout the day. The sneaker also boasts Dupont sorona fiber designed to absorb moisture and sweat.
Pros
DuPont Sorona fibers that soak up moisture
Waterproof
Cleansport NXT for regulating odor
Hardwearing Vibram rubber outsole
Removable triple-density footbed that delivers excellent arch support plus shock absorption
Slip-resistant outsole
Available in a range of colorways
Cons
A few users report that the heel cup is excessively large
See also: Best Waterproof Nursing Shoes
---
Skechers Women's Memory Foam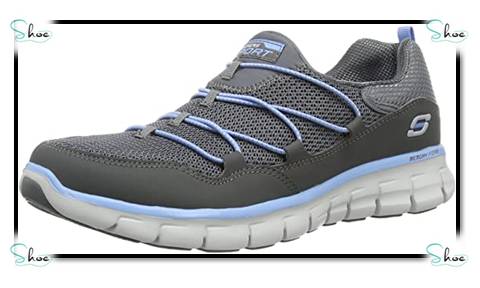 If you are looking for a shoe that combines fashion, comfort, and function, then you will be happy to learn more regarding the women's Synergy Loving Life Trainers from Skechers. Reviews by nurses and professional reviewers rate it among the best trainers for nurses due to its outstanding cushioning and memory foam. The slip-on trainers are superb for individuals who are constantly on their feet at the workplace. The shoe is also tremendously versatile and can contend with all manner of environmental conditions.
Key Features
Leather and mesh upper
Rubber sole
External material: faux leather
Lace-up closure
Memory foam
Slip-on design
Side "S" logo
Bungee style laces
Padded fabric footbed
From the inside out, the women's Synergy Loving Life trainers is constructed with your coziness in mind. The shoe features a soothing memory foam insole plus a supple rubber sole. The memory foam helps ensure you enjoy ultimate cushioned coziness with each step, whilst the rubber sole helps avert the occurrence of inadvertent slips and falls.
Another beloved feature of the Synergy Loving Life shoe is its bungee-style lace. Several wearers love this feature because it makes wearing or removing the shoe very simple. With this type of lacing system, you will never have to waste time tying laces or trip over untied shoelaces. If you are prone to sweaty feet, then you are more vulnerable to fungal infections. The Synergy Loving Life has a breathable mesh upper for enhanced airflow within the trainers. This means your feet can get a decent amount of fresh air to help you control sweaty and stinky feet.
Other impressive attributes of the Skechers Synergy-Loving life include the integrated flex grooves, lightweight construction, as well as extremely cozy insole. The flex grooves built into the footwear are designed to help you enhance your gait efficiency. The shoe's lightweight construction will help give your feet better support whilst letting you move with absolute freedom.
The most exciting thing about this footwear is that it is available at a reasonable cost. Many users love that the shoe is comparatively cheap compared to other trainers with comparable features. Besides, you can wear these trainers to work as well as for casual outings, thanks to its versatile yet fashionable construction.
Pros
Bungee-style lacing arrangement for a cozy fit
Flex grooves for better gait efficiency
Slip-on build for easy on/off
Hardwearing rubber sole
See also: Best Sneakers for Nurses
---
Adidas Women's Ultraboost 20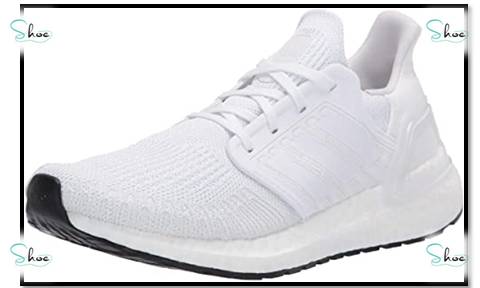 There are several reasons to love the Ultraboost from the German footwear giant Adidas. The shoe is arguably the coziest running shoe around and it delivers a superb fit along with amazing support no matter your foot type. Adidas claims their Ultraboost 20 is the climax of years of study and innovation, which has resulted in a running shoe engineered to give you total confidence when running or walking. The shoe also boasts a trendy look and most reviews concur that is a fantastic-looking shoe with an ideal fit.
Key Features
Impressive energy return system
100% textile upper
Properly-cushioned collar
Rubber sole
The Ultraboost 20 is certainly one of the best shoes for ER nurses. It comes with all the vital attributes that a nursing shoe should possess namely stability, comfort, traction, support, responsiveness, cushioning, durability, and flexibility. The sneaker has a lightweight feel and is thus perfect for all-day wear at work.
The sneaker's unique stretchweb outsole is exceedingly grippy as Adidas employed continental rubber in its construction. This outsole is also extraordinarily durable and is tough enough to shield your feet from sharp and prickly objects.
You will definitely love the shoe's midsole that comprises tiny polyurethane capsules. These capsules help to enhance the footwear's comfortability as well as deliver a springy energy return as you run or walk. Besides, the ultraboost technology used in the shoe's construction makes it extremely flexible and easy to walk in.
The Ultraboost 20 has a similar fit as its forerunner the ultraboost 19 but that of the newer model has a few minor upgrades. And, while a few users complain that the shoe is somewhat tight-fitting, most reviewers say they love how well the sneaker holds the feet in a comfy position.
The Women's Ultraboost 20 Running Shoe features a contemporary, lightweight upper that employs Primeknit technology to adjust to your foot's outline. This upper is remarkably breathable and delivers a sock-like fit. It also comprises a lacing system that lets wearers adjust the fit.
To cap it all, the sneaker is offered in several colorways and can harmonize with many of your casual outfits. Some users are not pleased with the sneaker's price tag saying that it is rather expensive. But considering the comfort and support features offered by this Adidas sneaker model, the price is definitely worth it.
Pros
Great fitting shoe
Highly responsive and supportive
Excellent cushioning
Impressive traction and grip
Fantastic build quality
Extremely lightweight
Cons
Somewhat costly
A bit tight for wide-footed individuals
See also: Best Athletic Shoes for Nurses
---
K- Swiss Men's ST329 CMF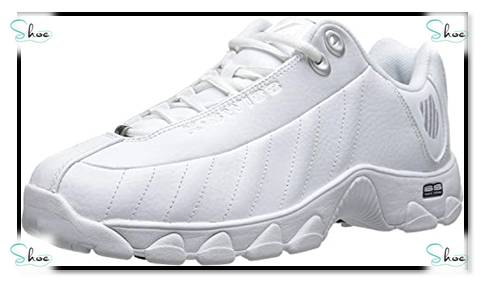 The Men's ST329 from K-Swiss is one of those sneakers that get noticed immediately. Aside from a fashionable appearance, the K-Swiss Men's ST329 is also extremely functional and versatile. Nevertheless, several reviewers are not pleased with the sneaker's price tag and complain that the footwear is expensive. The reason the shoe comes at a high price tag is that the upper components are produced using top quality leather, whilst the collar is produced from textile materials. Moreover, the sneaker's rubber outsole is thick and conspicuous, with robust thread work. And, the shoe's heel is adequately cushioned to absorb shock. Little wonder then, the footwear is ranked among the best sneakers for nurses on feet all day.
Key Features
Textile collar lining
Leather upper
Rubber sole
Exterior Material: Canvas
Lace-up closure
Molded EVA midsole
Draggaurd Rubber plus Aosta Rubber outsole
Memory Foam Sockliner
One of the key selling points of the K- Swiss Men's ST329 CMF Sneaker is its Molded EVA midsole. As you go about your duties, The EVA midsole helps ensure your feet are adequately cushioned for your superior comfort throughout the day. EVA is durable, lightweight, and it is an ideal shock-absorber. Besides, the sock liner fitted inside the shoe is produced from first-rate memory foam. This feature helps make the sneaker extremely cozy to wear.
As regards fit, the men's ST329 CMF sneaker features a traditional lacing closure. Therefore, to achieve a great fit, all you have to do is tie the laces to your preferred tightness. What's more, the shoe is available in a range of widths, thus you can choose the width that best suits your feet. This sneaker will not work for women since it comes mainly in wide options and women's feet are generally slender.
Several wearers have praised the footwear for the stability it delivers, and many of these wearers report that there was no need to use supplementary inserts with this sneaker. The shoe is not the best when it comes to slip-resistance, but it delivers a reasonable degree of grip and traction that is required to move quickly on sleek hospital floors.
The K-Swiss Men's ST329 was created for tennis players, but the sneaker is also a great walking shoe. It provides a sound level of arch support and the sole unit is fitted with a series of grooves that play a big part in the footwear's overall flexibility and stability. Since the sneaker has a lightweight build, it will never weigh down your feet as you go about taking care of your patients. The interesting aspect is that the sneaker comes in a range of color choices so you can take your pick.
All in all, the K-Swiss sneaker will win hearts with regard to looks. However, the shoe offers much more than looks. The sneaker provides excellent stability in conjunction with flexibility. And, while the shoe cannot be said to be anti-slip, it delivers enough grip so you can safely walk through hospital floors. The pair is definitely a valuable purchase due to its high functionality and durability.
Pros
Trendy appearance
Highly functional and versatile
Lightweight build
Offers excellent stability and flexibility
Fantastic arch support
Available in a range of widths and colors
Memory foam sock liner for enhanced comfort
Cons
Slip-resistance could be better
Not water-resistant
See also: Best Shoes for Male Nurses
---
Brooks Men's Addiction Walker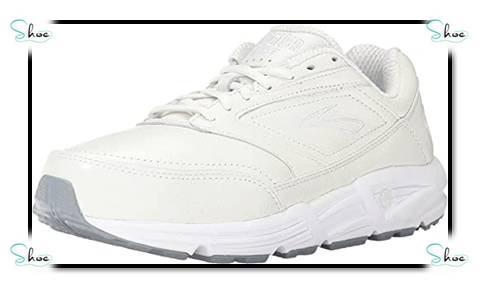 Brooks shoes are famed for their coziness and sturdiness, and many nurses swear by these shoes. The Addiction Walker from Brooks is the definitive walking footwear engineered to seamlessly blend into everyday wears and different events. The Addiction Walker is made using sturdy materials that are eco-friendly, and several testers agree that the shoe makes walking feel like a breeze. Comfort, support, plus sturdiness are some of the attributes that make this footwear one of the best trainers for nurses. If you are an overpronator, this walking shoe can help correct your gait as well as help you deal with knee, foot, and back pain. Even though the shoe comes at a steep price, the comfort and support it offers more than compensate for that.
Key Features
Inner material: Textile
Exterior material: other leather
Lace-up closure
Gum rubber sole
Shoe width: normal
The major selling trait of this Brooks walker is comfort. Even on the longest days, your feet will not get tired and painful. More than a few wearers have lauded the walking shoe for its ability to alleviate pain and uneasiness. Besides, if you employ orthopedic insoles to shield your feet from conditions like Plantar Fasciitis, you will be happy to learn that the Addiction Walker can easily accommodate these.
A few users say the shoe's design is somewhat out of date. However, it should be noted that the Addiction walker was not constructed to be beautiful but to accomplish a purpose. Brooks made the shoe to keep your feet cozy and protected all day. Most online reviews concur that the shoe has a sturdy design, completely multifunctional to be used as work footwear, paired with casual outfits, as well as for all-day wearing.
Another area where this Brooks walker excels is in durability. The outsole is covered with the non-slip top-performance rubber that hugely enhances its durability. Furthermore, the walker's BioMoGo DNA midsole base is also durable and offers long-lasting cushioning, whilst the sturdy leather upper is not only durable but also resistant to wear and tear even in highly hard-hitting environments.
If you have a flat or low arch or have overpronation issues, the Addiction Walker from Brooks is the ideal shoe to help you deal with these. The footwear offers support within the well-built upper, rearfoot area, in addition to the padded collar, delivering supreme comfort and support even during 12-hour shifts. Aside from its fantastic supportiveness, the Brooks Walker makes walking a breeze with the combination of full-grain leather upper and excellent cushioning. In addition, many overweight users have reported that the footwear did a terrific job of supporting their weight without causing any discomfort even with extended wearing.
As regards traction, the eco-friendly rubber material used in making the outsole is slip-resistant, durable, and dependable. The shoe has received several positive reviews for delivering remarkable traction and grip on both dry and wet surfaces. With this footwear, you can confidently go about your duties without fear of slips and falls because of poor grip.
Pros
Extremely durable
Comfortable
First-rate leather upper
Helps in alleviating back and leg pain
Eco-friendly midsole
Supportive footwear appropriate for overpronators
See also: Best Walking Shoes for Nurses